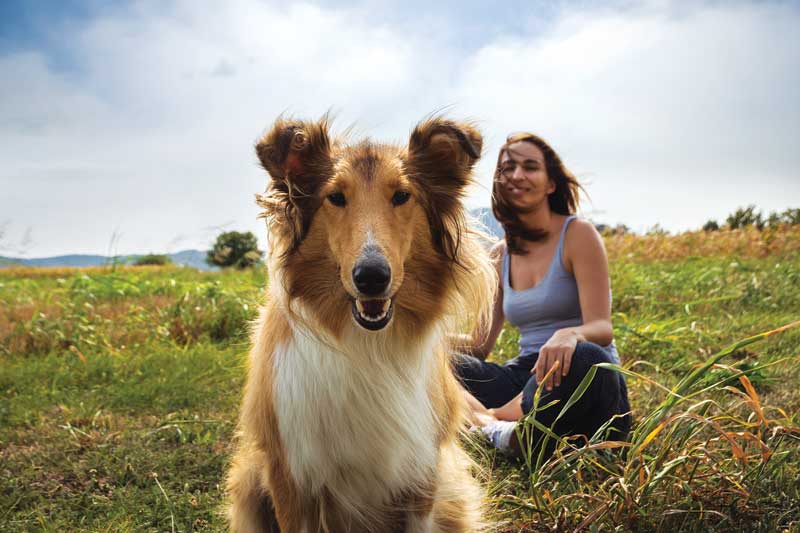 Veterinary medicine is no different than most other businesses—there's been a lot of hurt throughout the profession as a result of the pandemic and its associated economic repercussions. However, in the shadows, there's been a whole lot of good, too.
That good began with the unmistakable stampede to adopt and foster pets from animal shelters.
Statistics on this are hard to come by at this point, but according to the PetPoint data management system, adoption rates among 1,100 shelter organizations across the country increased 11 percent last March (compared to March 2019). Similarly, the numbers were up 18 percent in April (compared to April 2019). These rates don't include the significant number of pets going into foster homes, which only adds to the upward trend.
Still, even this increase appears much too low to what has been anecdotally evident from March into the fall months, particularly in large urban areas. Where I live, for example, as far as anyone knows, there were never so few dogs and cats at Chicago Animal Care and Control, the Windy City's municipal facility.
The obvious conclusion: Fewer animals euthanized and more pets finding their forever homes. Not only that, but with a decrease in animals to care for, shelters were able operate with fewer personnel and volunteers.
"Clearly, people wanted to do the right thing for shelters that put out a cry for help," says Chumkee Aziz, DVM, DABVP (shelter medicine), the Houston-based board president of the Association of Shelter Veterinarians (ASV).
"We needed shelters to step up and further develop their community foster orientation, and foster programs for cats most especially," Dr. Aziz says. "We achieved this. The hope is that moving forward, foster programs are more established, and individuals who never before fostered will do it again and again." 
A win-win for people and pets
But why the run to clear the shelters? Certainly, people responded to the cry for help. "The good in people to do something altruistic was evident," Dr. Aziz explains. But was it something more?
"In part, it was pragmatic," she adds. "We were all home and unable to connect with one another, so why not get a pet? But I also think we were unconsciously seeking something to depend on for joy and for love."
Regardless of the explanation, more pets in homes is a very good thing overall for the veterinary industry. And lots of earnings numbers are reflecting that.
Those new pets appear to have been therapeutic. According to a COVID-related study from the American Pet Products Association (APPA),1 71 percent of respondents indicate they would rather continue spending time with their pet(s) while social distancing from people as a way to reduce stress and increase their well-being during the pandemic. And 59 percent of owners indicated they feel more closely bonded with their pets due to COVID.
With clients being home all the time, veterinarians report clients noting behavior in their animals they didn't observe previously. Many questions from curious pet owners are increasingly being addressed using telehealth services for collaborative pet care, connecting clients and their pets with veterinary professionals.
Veterinary software and phone/text systems are being utilized more to enhance and support client communication, and that, too, is thriving in the pandemic. Indeed, millennials not only enjoy these types of services, they're coming to expect them. For example, according to a study by marketing research agency TrendCandy, 83 percent of millennials expect a follow-up call/text or any form of communication on their pet within 48 hours after a check-in/visit.
Another positive was simply how the American Veterinary Medical Association (AVMA) took control of the messaging, providing real-time factual information to the profession, the pet-owning public, and the media. AVMA worked in tandem with the Centers for Disease Control and Prevention (CDC) and World Health Organization (WHO) to ensure consistent messaging. Then on the animal side, the association collaborated with the World Small Animal Veterinary Association (WSAVA), Association of Shelter Veterinarians, and many others (including myself) to provide consistent messaging about COVID and pet health. With so much misinformation on the internet, AVMA has proved to be a dependable driver of information. 
More goodness from all the bad
As I wrote at the start of the column, there's a whole lot of hurt going on. And when it hurts, the veterinary profession lives to ease the pain. Beckie Mossor, RVT, is like a light bulb—she has bright ideas all the time. This one, called the Veterinary Industry Giving Tree, was created last October to help raise money for colleagues in need, such as a technician who lost her job and health insurance and is fighting cancer. The group's Facebook page was up only about a month, as Mossor (with colleagues Lily Preston, RVT, and Crystal Vaquera, RVT) wanted to be sure to give out the money raised well before Christmas and Hanukkah. By early November, they had raised approximately $3,100.
"There are so many people in the profession who give it their all every day to help animals, but then they return to their homes with some significant financial problem of their own to deal with—they need help themselves. Even if people receive, say $100, that's not huge. I want to help more people and raise more money. But I also think even a little bit of help makes some difference, which is better than no difference at all."
I realize it's a challenging statement to make because for so many, the pandemic has been devastating and life-altering. We have all been touched by loss, one way or another. Still, I believe some good has come out of this horror.
Steve Dale is a certified animal behavior consultant who speaks at animal welfare and veterinary conferences. Visit his website at stevedale.tv. Columnists' opinions do not necessarily reflect those of Veterinary Practice News.
Reference
1 COVID-19 Pulse Study: Pet Ownership During the Pandemic, Volume 2, July 2020