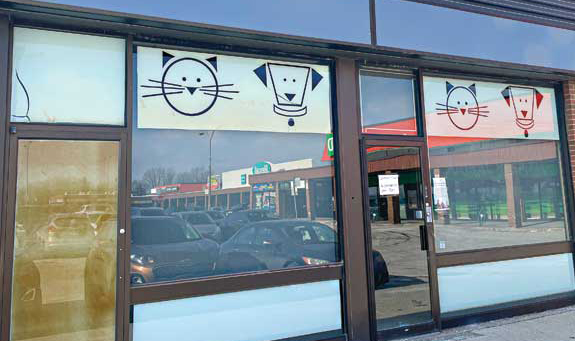 Imagine you are a veterinarian who has sold your practice and have decided to keep your building in order to continue to collect rent as passive income. You are expecting to earn a certain amount of money each month, then, suddenly, the building's HVAC compressors fail, and you are on the hook for a major expense.
If you had negotiated a true triple net lease with your tenant, there would be nothing to worry about as true triple net leases pass all maintenance, repair, and replacement on to the tenant.
Triple net leases, sometimes referred to as NNN leases, are very common in commercial real estate transactions where a building has a single tenant.
These leases are pretty standard in the veterinary sector. However, there are some meaningful differences between the absolute NNN leases we see in many commercial real estate sectors and some of the triple net leases that veterinarians have entered into.
As a result, it is very important to understand the nuances and make sure the lease in place reflects the landlord's true understanding of what an absolute triple net lease should be.
Triple net lease
A triple net lease indicates the tenant has full responsibility for all taxes, building insurance, maintenance, repair and replacement of any and all building systems, and maintenance and repair for the building itself. Essentially, almost everything related to the upkeep of the building is covered by the tenant.
Other types of commercial lease agreements can share responsibility between tenant and landlord for these expenses, but if you sign an absolute triple net lease, there should be no ambiguity. The absolute triple net lease allows the landlord to receive a 100 percent passive investment.
Unfortunately for landlords in the veterinary sector, we often see "modified triple net leases," which shift some maintenance or replacement responsibilities back to the landlord.
For example, many leases shift the responsibility for the replacement of the building's roof to the landlord. Still, other veterinary leases shift the responsibility for snow removal or parking lot maintenance and repaving to the landlord.
While these "modifications" may not appear to be big problems at the time of a lease negotiation, they can creep up on landlords in future years.
In an inflationary period like the one we are currently in, the cost of roof replacement or parking lot repaving may increase materially and end up being a more significant expense than anticipated.
Benefits
There are significant benefits of an absolute triple net lease. If you are the landlord, it offers a consistent revenue stream. If you expect to receive $100,000 a year from the lease but must replace the roof in year three, that's a substantial hit to your bank account.
Even if you put a modest amount into a reserve fund for rainy-day repairs, that money is still not meant for you. A triple net lease also takes the property management out of your hands and allows you to focus elsewhere—on other business decisions or life in general.
From the tenant's perspective, an absolute triple net lease provides the ultimate freedom and flexibility to address operational concerns associated with the building and premises.
The tenant has far more control over the property's appearance and upkeep. That means the tenant can call a technician as soon as the air conditioning fails, determine a cost within their budget, and arrange service at the tenant's convenience. Most importantly, rent is typically set slightly lower in a triple net lease to offset the cost of expenses. If the tenant can remain cost-conscious elsewhere, this could increase the tenant's total return.
Most institutional net lease real estate investors, such as public real estate investment trusts, prefer absolute triple net leased properties because they do not want the headache of managing small maintenance issues.
As a result, when selling a net leased property with an absolute NNN lease, you will attract the widest group of potential buyers (e.g. institutional, local, retail, etc.) and may be able to drive a higher sale price.
Considerations
Now that you know what a triple net lease is, there are other things to consider before you finally put pen to paper—regardless of where you are in your veterinary career.
If you are looking to divest your practice or the property, whatever lease agreement you had in place almost certainly will not be honored by the new party.
It is crucial that you negotiate, agree upon, and review the terms of the new lease before you sign a letter of intent. If you object to something afterward, you lose significant leverage in negotiations.
As a landlord, you should also look to secure as long a lease as possible from your tenant. Ideally, you want one with a 10- to 15-year initial term. Once the lease enters the final five years, the investment market starts to look at the property differently. If you consider selling the property, the short remaining lease term could deter buyers because they will be less willing to pay a higher premium for a property if the tenant could vacate in relatively short order.
No matter what type of lease you sign, it is imperative you ensure you are getting the "corporate entity" as the Tenant or Guarantor listed in the lease. This effectively means the entity financially responsible for paying rent has the backing of all or most of the corporate operator's practice locations.
It is not uncommon for larger companies to set up single location or regional subsidiaries for these types of transactions. Getting a corporate guaranty protects you if there are problems at the practice or regional level, so that you are not left to pick up the pieces.
Above all else, seek legal advice to guide you through what can be a complicated process and meet with a financial adviser to navigate the complex world of tax law.
The commercial real estate sector is full of leases that fall short of providing the protection an absolute triple net lease provides to a landlord.
The triple net lease offers certainty for landlords and tenants and is structured in a way that is familiar to most veterinary practice owners. Not only is it important to understand what is meant by a triple net lease, it is crucial to remember the real-world implications of your lease. Choosing the right agreement can offer protections that cover you, your practice, and your property for years to come.
Daniel Eisenstadt is the founder and CEO of Terravet Real Estate Solutions, which operates, develops, and manages veterinary real estate. Previously, Eisenstadt was co-founder of Community Veterinary Partners. He has an MBA from Harvard Business School and a J.D. from the University of Virginia School of Law.