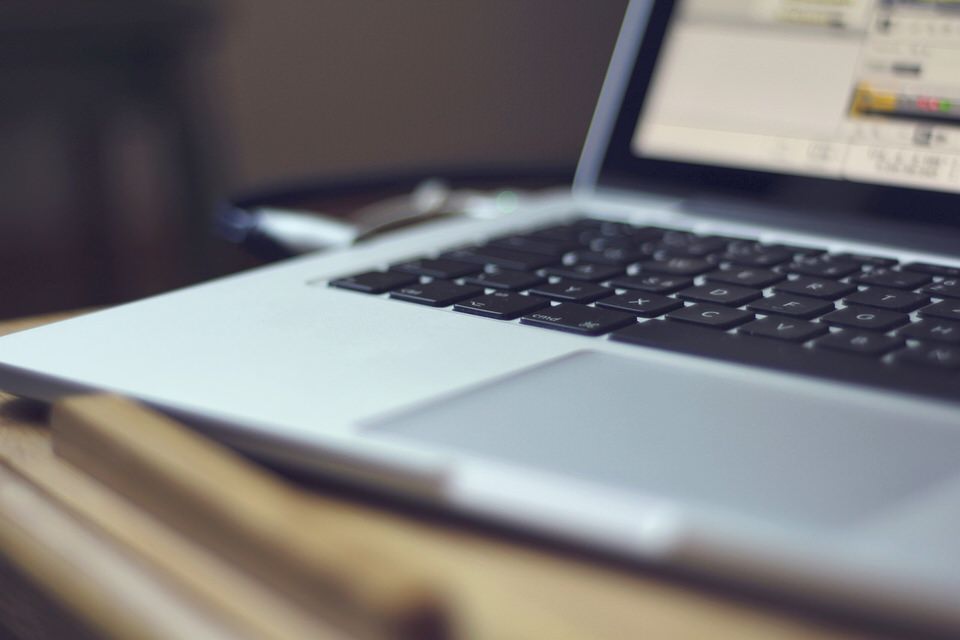 Consumers form opinions about a business fast—regardless of the level of customer service provided. In fact, studies show that 68 percent of customers form an opinion of a business by reading just one to six reviews online, and that about nine out of 10 consumers determine whether they can trust a business after reading 10 or fewer online reviews.
Veterinarians must consider these stats when strategizing their online presence and managing reviews posted about their clinics on such sites as Yelp, Angie's List and Google.
Clearly now more than ever potential clients are researching clinics online and making decisions based on both customer reviews and how clinics respond to those reviews.
The Brave New Digital World
It takes work to build a solid reputation on internet review sites, because even if service is exceptional, not everyone thinks to post a review, according to Craig Claney, general manager, practice performance for Henry Schein Veterinary Solutions in Oshkosh, Wis.
"Getting people to think about it is as simple as saying, 'thanks' and fostering two-way conversations with clients that include surveys and links to social media feeds," Claney said. "These emails are a surefire way to stay connected beyond the visit and encourage clients to spread the good word about your practice."
Vetstreet and Rapport offer client satisfaction measurement services, such as automated thank-you emails with surveys and social sharing, that services integrate seamlessly with a practice's existing software.
Nathan Yerian, CEO of LocalSignal, a marketing software firm for local small businesses, said that when people search for a local business such as a veterinary clinic, one of the first few things that will pop up are the review profiles for that business at Google, Yelp or Angie's List.
"For veterinary clinics, where the product is 'care' and the service involves asking potential patients to walk into a storefront—in this case a clinic—reviews are simply indispensable," he said. "Thanks to the power of technology, everyone can do their due diligence and thoroughly research options before making a decision. People want to know what other people's experiences were like when they sought your service or if you're worth their time and money before bothering to go to your clinic."
That being said, veterinary clinics must put their best foot forward by actively creating and monitoring review site profiles. It's scary to open up a business to criticism, but practitioners almost can't avoid it.
"Sooner or later, if you're not already on one or more review platforms, someone will make one for you so they can leave a review—and usually those who will go out of their way to do so are the unsatisfied ones ready to bash you with a scathing review," Yerian said. "Keeping a well-monitored, highly-engaged review profile will not only help you respond to and appease negative reviewers, but it also gives you valuable insight on areas of your business you can improve. Engaging in these platforms shows your current and prospective clients that you care about how they perceive your business and that their satisfaction matters."
The Practice Perspective
When new clients visit New Rochelle Animal Hospital in New Rochelle, N.Y., they frequently share with the veterinarians that they chose the practice because of its high-star rating on social media review sites Yelp and Angie's List.
After every client visit, the practice always sends out automated thank-you emails that include surveys and social sharing that it uses through its Vetstreet platform, said Angela Cerone, practice manager for the facility, adding that it reminds customers of their visit and makes them aware that posting a positive review is appreciated.
"We are very happy with the results we see and are able to monitor our reviews in one simple dashboard versus having to check multiple social sites," she said.
Evan Antin, DVM, at Conejo Valley Veterinary Hospital in Thousand Oaks, Calif., understands digital platforms for any profession are extremely valuable, and he finds this especially true for the veterinary field for many reasons.
"For one, we as veterinarians are in this field because we have a passion for what we do," Dr. Antin said. "Most of us truly love our careers, and our hearts are in it for the animals. This translates in a strong, moving way for viewers/ followers/pet owners. Secondly, our careers are all about animals, which also is valuable because people simply love animals, animal posts, [pictures] and videos."
Don't Ignore It
There's no denying that these days, success as a professional in any field is often first gauged by potential clientele through success in the social world and positive online reviews. It's the 21st century's word-of-mouth.
"I can't tell you how many times I've heard new pet owners say they've chosen to bring their fur family—or scaled or feathered family, as I have a substantial exotics caseload—to Conejo because of very high Yelp or Angie's List reviews and/or seeing the website and social pages," Antin said. "As a business or a brand, you can accept this as good or bad. Many professionals and businesses have been working in their respective fields for 10- to 20-plus years and may view this new wave of social media as another task or additional work and harp on the fact that their new potential clients will be judging them on something they've never had to worry about."
Antin looks at social media sites in the opposite light— "this is just another opportunity to show your clients what a terrific business or brand you have," he said.
Over the past few years, many veterinarians have realized the importance of optimizing their online presence by claiming their Google My Business or Bing Places for Business pages, creating location-specific pages on their website, adding Google Maps to their site and other local SEO strategies. These all play a role in connecting people to online reviews.
Deal With That Bad Review
There always will be those customers who are unsatisfied for a particular reason and may post a negative review.
When bad reviews hit New Rochelle Animal Hospital, staff responds immediately.
"Whether it's saying thank you to our clients or resolving an issue with a client, we want to seamlessly ensure our clients feel heard and acknowledged," Cerone said. "We understand the positive impact review sites can have on our practice and how important it is to communicate with our clients online."
Conejo Valley Veterinary Hospital rarely receives negative reviews, Antin said, but when one does pop up, the staff makes a strong effort to engage with dissatisfied pet owners and explain from their perspective why they may be dissatisfied and/or make a true effort to make it right and overall better the veterinary practice.
"Effective communication with pet owners is obviously invaluable, but the same goes for communication within the veterinary staff," he said. "Miscommunication is one of the most common causes of a dissatisfied pet owner and as a huge private practice—we have more than 20 veterinarians—we make strong efforts to keep everyone on the same page."
Addressing negative reviews not only helps resolve client concerns but also shows other prospective clients the high level of customer care your practice provides.
"Not responding to online comments may be just as damaging as not responding to emails or phone calls," Claney said. "Responding online, and calling the client if warranted, shows that you value both your customers and the feedback they offer. High-quality, positive reviews from your customers will improve your business's visibility and increase the likelihood that other potential customers will visit your location."
According to a BrightLocal' Local Consumer Review Survey, seven in 10 consumers will leave a review for a business if asked. It also shows that 95 percent of unhappy customers will return to a business if an issue is resolved quickly and efficiently. Encouraging clients to leave positive reviews not only helps to build a solid reputation, but it also helps buffer the occasional negative review, Claney said.
"If a practice quickly follows up with the client on a negative experience/survey, they can typically resolve the situation and prevent the client from leaving the practice permanently—and even from going online to leave a negative review," he said. "All reviews, positive and negative, are opportunities to engage with clients. Responding to a positive review reinforces the client's message and helps build long-term loyalty—a win-win— but don't ignore negative reviews.
"Another thing that some local businesses tend to miss about review sites is their marketing prowess, as review platforms tend to show up high up on search engine results, providing more visibility," Claney added.
"Take advantage of this by building out your profile— fill in the contact and map details for your veterinary clinic, upload pictures to help your prospects visualize what kind of people work at your office or what type of accommodations you have, create and upload personable videos showcasing your expertise and approach, and mention any accolades you have won—best vet in the city, top lists you've made, etc.," Yerian said. "Showcase your edge and use these profiles to your advantage."
Help Yelp Help You
According to a 2013 study by Boston Consulting Group, small businesses see an average $8,000 increase in annual revenue by using Yelp.
Founded in 2004, Yelp currently sees 139 million monthly visitors worldwide and is home to more than 67 million reviews.
Four main elements comprise each business listing: Business Description, Hours and Website, Photos and Yelp Deals.
Business Description: Your business description on Yelp should tell the story of your shop. Use this opportunity to tell Yelpers something about your business they can't find on your website. You also can use this space to share updates and highlight community involvement and notable customers.
Hours and Website: Forty percent of all Yelp searches come from a mobile device, so it's vital to provide up-to-date, accurate information about your business hours and website for Yelp users searching on the go.
Photos: Photos give retailers an opportunity to show how much fun your store is. Engage your customers by posting photos of them. Give Yelpers an inside look at what they can expect from your business.