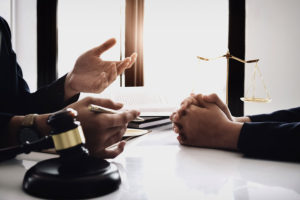 IDEXX Laboratories has dropped a lawsuit against two of its former staff members and Vets First Choice after alleging the employees took confidential material to their new employer.
In a joint statement, Covetrus and IDEXX say they agreed to resolve the matter to an amicable resolution. The lawsuit was dismissed with prejudice. (Covetrus is the newly formed company after Vets First Choice merged with Henry Schein.)
Last August, IDEXX announced it was taking two former employees and Vets First Choice to court.
The lawsuit stated Dan Leach and Agostino Scicchitano did not reveal they resigned from IDEXX to gain employment with Vets First Choice and engaged in alleged "actual and/or threatened misappropriation of trade secrets." Further, it claimed the two employees took private information from company computers when they moved to their new employer.
In the statement, Covetrus and IDEXX acknowledge "their respective obligations to their customers and employees to take appropriate measures to safeguard and ensure proper handling of confidential information."
IDEXX was seeking unspecified monetary damages, punitive damages, and legal fees. The company's lawyers were also asking for an injunction to block the defendants' "actual or threatened disclosure or utilization of IDEXX's trade secrets."