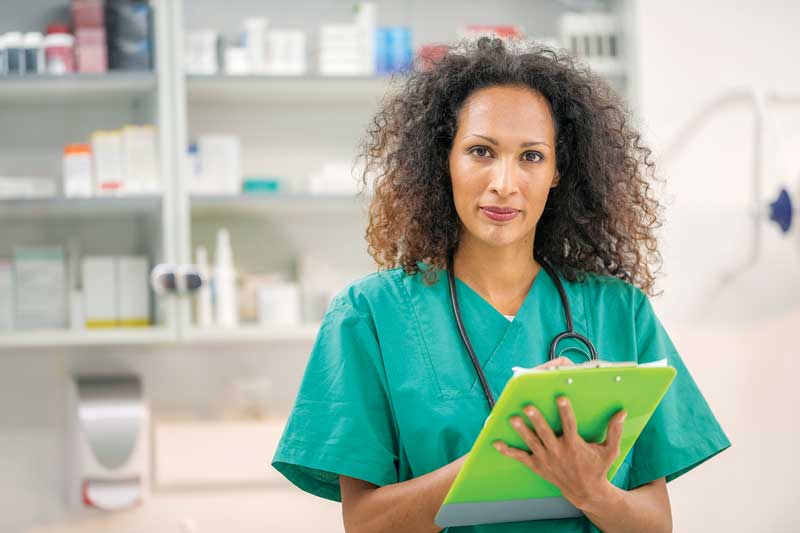 The worst part of any day in a veterinary hospital is needing something and not having it. Maybe it was a prescription refill, anesthetic drug, or disinfectant. Or it could have been a specialty diet or surgical instrument. Nothing is more frustrating. It's the kind of thing that makes you want to scream, "Heads are gonna roll!"
Yet, if you don't have an assigned inventory manager, complete with a well-defined job description, this is a likely scenario. On the flip side, by having a team member committed to inventory control, many hospitals experience significant benefits.
That said, the right person with proper support must be in place. When this occurs and the employee does his/her job efficiently, you won't even notice because everything falls into place. It's only when this system goes awry that people take notice.
Benefits of an inventory plan in your clinic
Without a focused plan, inventory (or more appropriately the lack of it) will manage your practice instead of you managing it. There are many advantages to having a defined, applicable plan. These include:
a decrease in overall supply expenses;
improved cash flow due to properly stocked shelves (purchasing product as needed);
fewer expired drugs;
oversight in appropriate charging;
checks and balances for missing supplies; and
increased client satisfaction by having the proper medication available.
All these point to growth in profitability and a decrease in team frustration. It seems like a no-brainer—having an inventory plan is a win/win situation.
Market-driven endeavor
Whether or not you appreciate the benefits, many veterinary hospitals are going to be forced to focus more on inventory management partly due to market growth. The global animal health market is expected to grow 5.75 percent between 2019 and 2026 due to the rise in zoonotic and food-borne diseases.1
Additionally, pet medications are predicted to become one of the highest growth areas of the pet industry. As the gatekeepers for such medications, veterinary practices have no choice but to adapt and to have tools and processes in place to manage that growth.1
Hiring an inventory manager
Any good plan requires oversight. Thus, picking the correct person to manage it is critical, but it doesn't have to be an overwhelming proposition. That said, not just anyone will do. This position requires a specific set of skills; some candidates will simply be better than others. While you are likely to pick someone already on your team, this should be treated no differently than hiring a new employee.
The first thing you need is to develop a job description, which supports the hiring process and the team member you hire. Accurately defining the desired end product allows you to find the person who can properly fill it.
Here is an example of items you might include. Start with this and tweak as appropriate for your specific setting.
Inventory management tasks
Maintain, oversee, and direct actions for appropriate ordering and stocking of pharmaceuticals, as well as hospital and office supplies
Design and implement an effective inventory-turnover tracking system (increase efficiency and save money)
Conduct annual review and update of minimum supplies
Create standard operating procedures (SOPs) for inventory management systems
Establish and maintain data entry systems to track ordering demands
Design/assist and work with a budget for supplies
Evaluate inventory and place orders as appropriate (on a regular basis)
Create and maintain professional relationships with industry partners and distributors
Establish resources for "emergency" demand
Create and/or monitor system for charging for supplies
Train staff in all areas
Oversee online pharmacy, working closely with the practice manager as appropriate
It also is important to define the amount of time that is expected to be spent performing the required tasks. Depending on the initial state of the pharmacy and systems, more time may be needed at the beginning. Then once everything is in place and the team is properly trained, the hours may decrease.
Further, given the increase in responsibility, an additional salary or benefits package is appropriate for this person. After all, when the job is done correctly, the savings realized will easily cover a portion of the additional wage.
Choosing the correct person
When the words "inventory management" are said, some people may react by uttering others that can't be used in print. However, other personalities thrive in this area when given a chance. If someone possesses the following skills and character traits, he/she may have what it takes to become an inventory manager:2
1) Communicates well with all team members
2) Detail-oriented and organized
3) Computer-savvy
4) Comfortable working with a budget and providing reports on a regular basis
5) Willing to build strong relationships with pharmaceutical representatives
6) Enjoys researching and data entry
7) Ability to delegate and train team members
8) Design and maintain system of checks and balances
9) Desire for hospital success by keeping supply costs down and properly maintained
This person doesn't have to do it all—they only have to make sure it all gets done. In fact, having multiple people involved is ideal, offering a checks-and-balance system to catch mistakes and decrease embezzlement risks. Not only that, it allows for cross-trained individuals to be backup when the inventory manager goes on vacation.
Maintaining inventory
Known as the 80/20 rule, Pareto's Law also applies to inventory in that 20 percent of your inventory is used 80 percent of the time. Focus on these supplies and make sure you never run out. Decrease "heads are gonna roll" scenarios.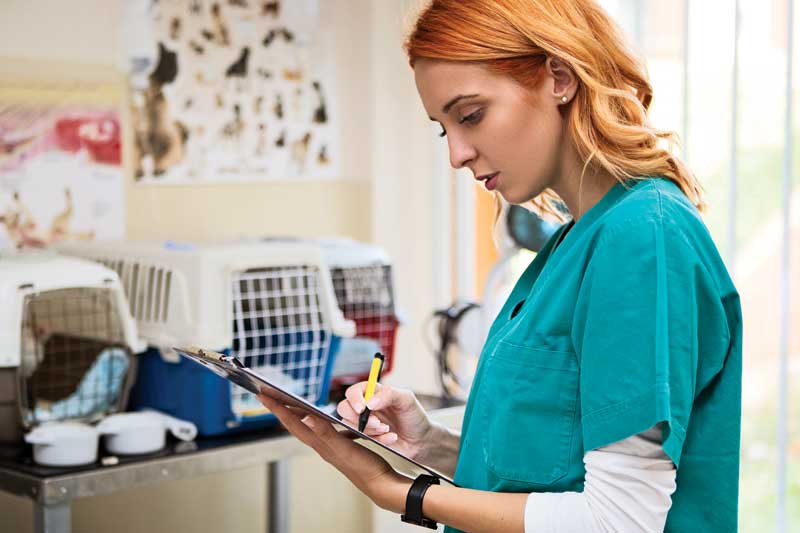 This isn't easy and there are no shortcuts. However, there are management tools and a plethora of representatives available to help. In addition, reading articles offering tips and tricks will provide ideas to set up a system that works for your clinic.
Establishing good working relationships with sales representatives can pay huge dividends. Take the time to talk to them and make sure they visit on a regular basis or you know how to contact them. These people know the industry and can help you in many ways, some that you can't even foresee yet.
For example, check with large distributors to see if they have inventory scanning systems (bar code readers). If this works for your clinic, take advantage of what companies have to offer.
Otherwise, consider developing a computerized method of monitoring inventory. This may be as simple as using a spreadsheet and standing in the storage room looking at the drugs on the shelf.
The bottom line is to make sure supplies are available when needed.
Ultimately, it really is one big guessing game, so having a crystal ball is handy. Basing your orders on trends and what you've purchased in the past can help. But in reality—especially when preparing for the weekend—it can come down to predicting what emergency or major medical need will walk through the door.
Allow time
The inventory manager requires a set time in their weekly schedule to stay on top of supplies. Allow this individual to have that and guard it at all costs. There may be times when other situations or problems interfere with getting the job done, especially when the inventory manager has other roles, such as being the technician.
After all, you can almost guarantee there will be an emergency during the scheduled inventory time. As such, tough decisions need to be made. While dealing with "blood and guts" may be more fun, the injuries won't be healed if the inventory isn't in place.
When veterinarians reach for drugs, instruments, or other medical items, they need to be there. It's this time more than ever that a good inventory manager has their backs and their supplies.
Continued support
Like all veterinary positions, providing continuing education is beneficial, and in this case, specific to inventory management. After all, this is a type of specialty and ought to be treated accordingly.
Often distributors or company representatives offer training, as do some veterinary organizations. A Google search can help provide information on where to find inventory management classes. Take advantage of these courses and empower your inventory specialist. Not only will this help manage inventory successfully, it also provides job satisfaction and encouragement to this person. After all, if the job is done correctly, the inventory process will run like a well-oiled machine and won't be noticed.
This isn't an easy job—there are no shortcuts, and constant vigilance and oversight are required to keep it functioning in an effective and efficient way. While no system is perfect, and unexpected emergencies will throw a wrench in the system, by having a designated, trained, and empowered individual managing the inventory, the likelihood of not having something you need diminishes. Minimize the "heads are gonna roll" phrase by establishing an inventory manager position. This makes everyone happy and able to perform their jobs in an effective manner.
Rebecca Rose, CVT, certified career coach, founder, and president at CATALYST Veterinary Professional Coaches, has a diverse background in the veterinary community. She has worked in and managed clinics, collaborates with industry partners, and facilitates engaging team workshops. Rose's enthusiasm for professional development in veterinary medicine is contagious, as she encourages and supports veterinary teams in reaching their highest potential. She can be reached via getCATALYST@CATALYSTVetPC.com.
References
1 Is Your Inventory Controlling You? Easily Master Inventory with the Right System. M. Carolyn Miller, MA. 6/20/2019. AAHA Trends magazine. bit.ly/2WIuSrU
2 Taking control of your inventory. A CATALYST VetPC Blog. September 29, 2014. bit.ly/2PRc0pk