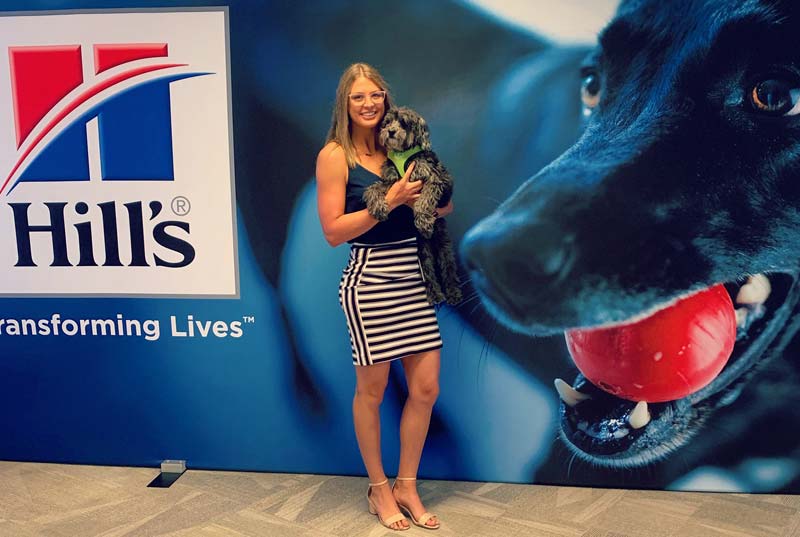 A collaboration between Hill's Pet Nutrition and Kansas State University (K-State) emphasizes the value of nutrition and weight management for pets.
Among the highlights of the partnership is the launch of an internship devoted to nutritional education at the Veterinary Health Center, the college's veterinary hospital, which includes an obesity clinic for small animal patients.
"The objective of the K-State Obesity Clinic is to provide a structured program to help overweight dogs and cats reach their ideal body weight," says Veterinary Health Center interim director, Elizabeth Davis, DVM, PhD, DACVIM. "The program offers six-month blocks of enrollment that include regular veterinary consults. Rechecks will occur every two to four weeks, depending upon rates of weight loss."
The internship kicked off last year, with Abby Ostronic, a third-year student at K-State's veterinary college, as its first participant.
"Hill's was an incredible experience for me and I would recommend it to other veterinary students in the future," she says. "I got to see what daily life is like as an industry veterinarian and the immense number of roles a veterinarian can have, whether in marketing, education, finance, product development, research, or many other areas we are not exposed to during veterinary school."