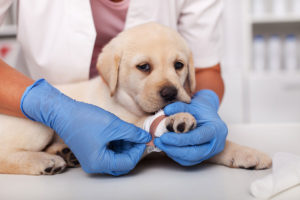 The Florida Senate has passed a criminal justice bill allowing veterinarians to report suspected animal cruelty to authorities without notice to or authorization from the client.
Bill 7125 would permit veterinarians to notify law enforcement officers; animal control officers who are trained in animal cruelty investigations, search and seizure, animal handling, courtroom demeanor, and civil citations; or agents dedicated to protecting animals and preventing any act of cruelty, of signs of mistreatment.
Currently, veterinarians are required to inform an owner if they are suspicious of animal abuse before going to law enforcement.
Under the new bill, the only time veterinarians would be required to inform the client first is if suspected cruelty occurred at a commercial food-producing animal operation on land classified as agricultural.
The next step is for the bill to be signed or vetoed by Florida governor, Ron DeSantis.