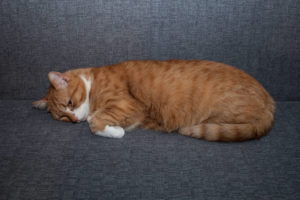 A new website launched by KindredBio will inform owners about their cat's eating and drinking habits and as a result will lead to more visits to the veterinary clinic.
PickyOrSick.com will help owners identify a problematic change in their cat's eating and drinking behavior and will direct them to a veterinarian should there a problem.
"The best resource will always be the veterinarian. Yet, the society we live in today is technologically capable of providing answers at the stroke of a keyboard," says Christina Fernandez, DVM, DACVECC, MRCVS, KindredBio senior manager, veterinary affairs. "What's not often mentioned online is cats do not tolerate even short periods of inadequate nutrition. It can be critical to seek veterinary care immediately if an adult cat refuses food for even just a day."
The science-based resource directs owners to make an appointment with their local veterinarian.
The website features:
• a five-question quiz to encourage owners to seek veterinary advice concerning changes in their cat's eating and drinking habits;
• suggestions for determining whether their cat's behavior is a sign of illness or just picky eating;
• a downloadable log to help monitor their cat's behavior, which can be shared with their veterinarian; and
• tips for an easier trip to the veterinary clinic.
"There's a perception cats are picky eaters, but cats should have regular eating patterns," Dr. Fernandez says. "Sudden changes in eating behavior can be a sign of a serious underlying illness or disease."