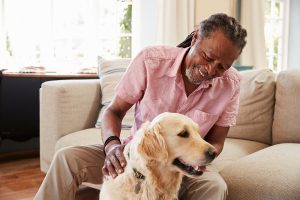 A new partnership between two veterinary service providers will allow pet owners to shop for medications, food, and over-the-counter health care online.
LifeLearn Animal Health has integrated its WebDVM custom websites with Vetsource's home delivery program to enable clients to make purchases through their veterinarian's online store and have products shipped directly to their door.
"We're thrilled to team up with Vetsource," said Randy Valpy, president and chief executive officer of LifeLearn.
"Our new partnership helps us provide veterinary teams with practice management solutions that save time, improve client satisfaction, and increase profitability, while helping to optimize patient outcomes."
Additionally, Vetsource's mobile-optimized ScriptRight ePrescribing tool allows veterinarians to write, review, and approve prescriptions from any web-enabled device in a matter of seconds. Prescriptions are then filled by Vetsource's institutional pharmacy and shipped to clients.
"By partnering with LifeLearn, practice websites become a one-stop destination for pet owners, from ordering medications and food through their practice's home delivery program to requesting an appointment," said Asa Pogrelis, vice president of marketing for Vetsource.