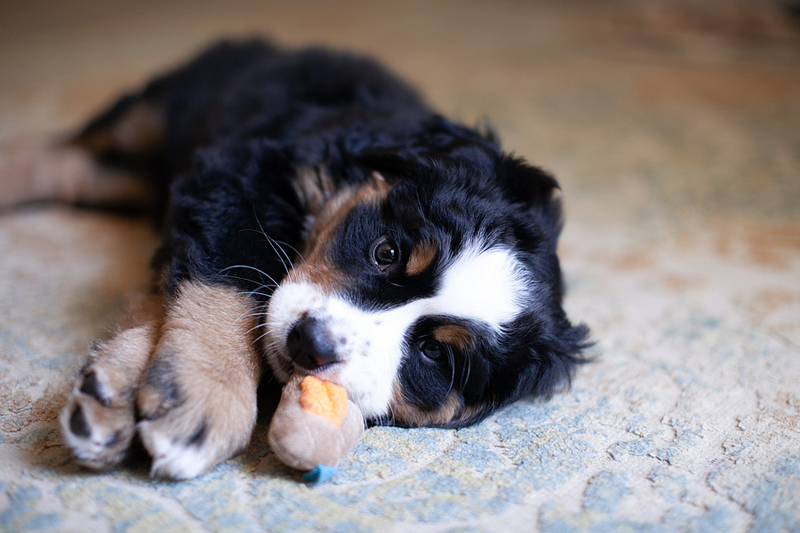 A highly contagious canine disease has experienced a surge this year, and it is suspected safety measures related to COVID-19 may have played a role.
BluePearl Specialty and Emergency Pet Hospital reports an "alarming" increase in the number of confirmed parvoviral enteritis cases and hospitalizations during the pandemic, with data from its more than 90 pet hospitals showing a 70 percent jump in parvo cases relative to ER cases this year as compared to the same time periods in the past five years.
While further analysis of the data is needed to determine epidemiologic risk factors, COVID-related measures are suspected to have played a role, BluePearl says.
"We are in the very early stages of analyzing this data, looking for possible causes of the increase and determining what the implications are for this and other preventable companion animal diseases," says the hospital's chief medical officer, James Barr, DVM, DACVECC.
Potential factors include:
reserving appointments for those patients requiring emergency care;
disruptions in the timing or prevention of puppies receiving full prophylactic vaccine series, resulting in incomplete immunity;
release/adoption of shelter animals prior to completion of vaccination series;
increased exposure to parvovirus outdoors (i.e. dog parks); and
financial hardship (e.g. job loss, pay cuts) preventing or delaying clientele from seeking routine vaccinations, including both puppy vaccinations and boosters for adult dogs.
"Parvovirus outbreaks pose a serious threat to our canine friends, but skipping routine vaccinations could also put human health at risk through the possibility of rabies exposure," Dr. Barr says. "We, as veterinary professionals, must advocate for the critical public health role of veterinary medicine, and champion the message: Pets serve not only as invaluable sources of emotional support, but also as sentinels and potential vectors of infectious disease."
"If the U.S. continues to see COVID-19 cases increase or a second wave, this may exacerbate these trends and further harm our patients," adds the hospital's clinical programs manager, Lenore Bacek, DVM, MS, DACVECC. "To prevent further increase and to ensure this does not happen again, veterinary hospitals and related businesses must continue to be recognized as essential services and receive state and federal support.
"The importance of preventive care must also be continuously stressed to the public. As we delve more deeply into this data, our hope is we will better understand the complexities of this parvovirus outbreak, as well as shine light on the value veterinary medicine brings to public health."