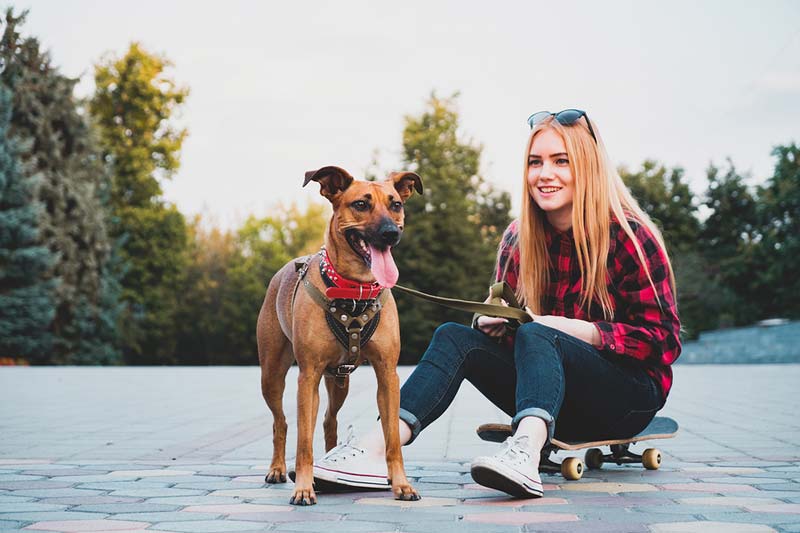 The role of pet ownership in predicting trajectories of youth development is set to be explored in an upcoming Tufts University research study.
Funded by the Human Animal Bond Research Institute (HABRI), the study aims to determine if there are systematic differences between families who own pets and those who don't in regard to demographics, social environment, and health status, as well as if these factors predict patterns of pet ownership over time.
"Existing human-animal interaction research is limited in exploring how race, ethnicity, and culture are related to pet ownership," says Megan Kiely Mueller, PhD, the study's principal investigator. "Because the sample analyzed in this study will be nationally representative, we hope to have data on a very diverse group of youth."
The project includes a baseline cohort of more than 11,800 youth enrolled in the current National Institutes of Health- (NIH-) funded Adolescent Brain Cognitive Development (ABCD) study, which follows its subjects (aged nine to 10) and their families for 10 years.
Dr. Mueller expects analyzing pet ownership data from the ABCD will allow for understanding broad sociodemographic patterns of pet ownership, as well as causal relationships between this and trajectories of youth development.
"This research project will capitalize on a rigorous study design, and a measurement model specifically designed for understanding how environmental experiences influence cognitive and social development and health outcomes," she says.
"We hope this study will help us gain further insight into the factors that influence pet ownership, while also building on existing science that supports a positive relationship between pet ownership and youth development," adds Steven Feldman, HABRI's executive director.