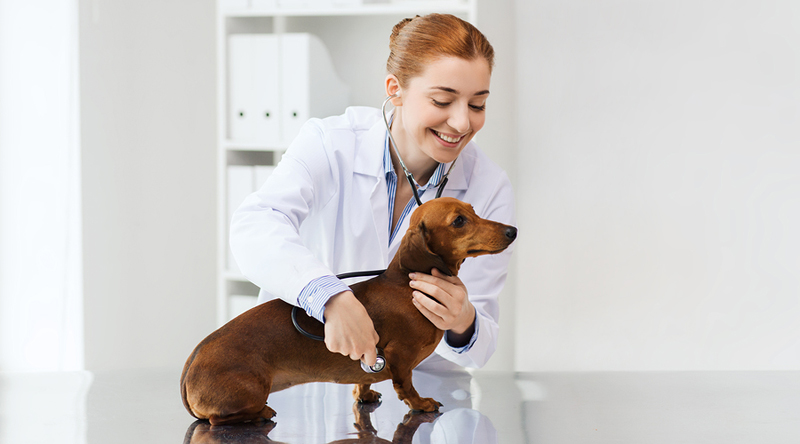 Veterinarians might see an increase in patient visits and owner compliance in the post-pandemic "new normal."
This is according to a recent survey of 1,000 pet owners, conducted by Banfield Pet Hospital. The study, which explored the impact weeks of stay-at-home measures have had on pets and their owners, saw 84 percent of respondents say they feel more attuned to their companion animal's health after spending more time with them. Sixty-seven percent say they plan to make changes to how they care for their pets moving forward.
Specifically, 20 percent of owners report they are committed to taking their pets to the veterinarian for preventive care checkups "more often" after the pandemic than before, with 42 percent saying they contacted their veterinarian during quarantine, either in person, over the phone, or via a telehealth service.
Additionally:
44 percent feel they are more responsible and attentive toward their dog or cat;
37 percent are paying more attention to their pet's personal care (e.g. dental health); and
42 percent are exercising their pets more as compared to before the pandemic.
"The human-animal bond now, more than ever, plays an integral role in people's lives," says Banfield's chief medical officer, Molly McAllister, DVM, MPH. "We are firm believers regular preventive veterinary care is key to helping our pets live happy, healthy lives."
The COVID-19 crisis has also left many owners wondering how their animals will cope once stay-at-home measures are lifted, with 73 percent saying they are concerned about being away from their pets and 59 percent worried their dog or cat will experience separation anxiety.
To that end, 47 percent of respondents intend on spending more quality time with their pets, post-pandemic, with 21 percent saying they will adjust their schedules to do so. Additionally, 10 percent plan to adopt another pet to help keep their dog or cat company.
"This survey shows pets are always here for us—even, and especially, during the most difficult of times—and we're encouraged that as a result of spending more time together, people are committed to finding new ways to better be there for their pets," Dr. McAllister says