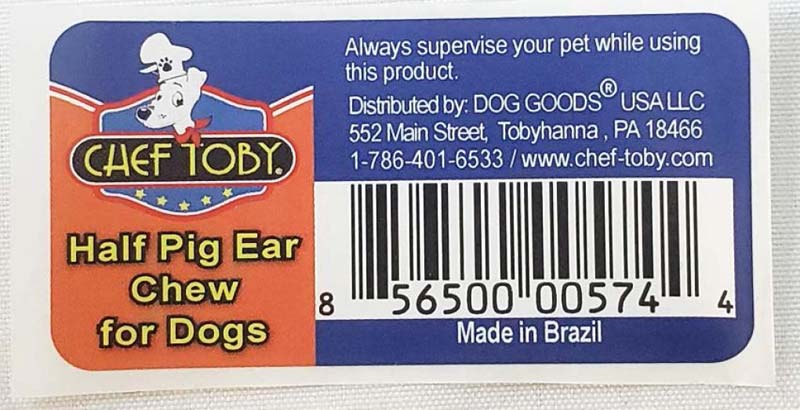 A suspected connection between an outbreak of salmonellosis in humans and pig ear treats is forcing Dog Goods USA to issue a voluntary recall of some of its products.
The announcement stems from a U.S. Food and Drug Administration- (FDA-) conducted sampling of the distributing company's products, which found one to be contaminated with Salmonella.
Dog Goods USA has since issued a recall of Chef Toby brand nonirradiated bulk and packaged pig ears. The products were purchased from a Brazil-based single supplier between Sept. 2018 and Aug. 2019 and carried in retail stores across the U.S.
The connection between pig ears and instances of salmonellosis in humans is being actively investigated by FDA, in coordination with the U.S. Centers for Disease Control and Prevention (CDC) and state agencies.
The Dog Goods USA recall is the third this month, with retailer Pet Supplies Plus and distributor Lennox International recalling all or some pig ear treats three weeks ago.
FDA and CDC are advising consumers to avoid buying any pig ears at this time, as well as to safely discard any already purchased. Further, the organizations recommend in-store and online retailers stop selling the treats immediately.
Salmonella can cause illness and death in humans and animals, especially those who are very young, very old, or have weak immune systems. Pets do not always display symptoms when infected with the bacterium, but signs can include vomiting, diarrhea, fever, loss of appetite, and/or decreased activity level.
For more, click here.