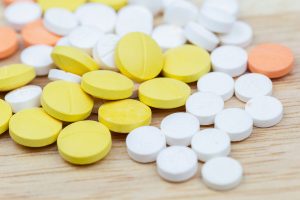 A couple is suing a Queens-based veterinary clinic for allegedly killing their cat by prescribing a high dose of medication by mistake.
According to an article by the New York Post, the couple says Blue Pearl's veterinary clinic in Forest Hills, N.Y., killed their cat Camry by accidentally prescribing a dose of drugs for an animal weighing 6 kg (13 lb.), rather than Camry's weight of 2.7 kg (6 lb.). The dosage given was 220 percent the amount their cat Camry should have received.
The suit alleges the clinic still asked pet owners Matthew and Louise Ritter pay for the treatment following the error.
The Ritters are asking Blue Pearl for $290,000, which includes $250,000 for their mental anguish, $15,000 for veterinary bills, $5,000 for the value of the cat, $10,000 for Camry's pain and suffering—a rare legal move—and another $10,000 for lost wages.
Matthew Ritter says the incident began in March of last year, when he brought his 17-year-old cat to the clinic with a kidney disorder.
According to court documents, Ritter says a veterinarian told him his cat's condition was treatable, though when he returned the next day, Camry was "quivering and unresponsive" in a litter box.
The cat was then placed in an oxygen cage, but did not survive.
"As an organization of pet lovers, we care deeply about every pet we treat," Blue Pearl told the New York Post.
"While we have not been served with this complaint, we are still in communication with the Ritter family and hope to address their concerns."