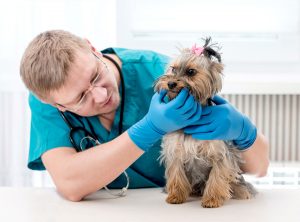 Dogs and cats in Chadds Ford, Pa., will now have access to advanced dental care by board-certified veterinary specialists in dentistry and anesthesia.
Veterinary Dentistry Specialists (VDS) is opening a second clinic, expanding its services from its original location in Mt. Laurel, NJ. Owned by Carlos Rice, DVM, DAVDC,  Veterinary Dentistry Specialists is one of few dentistry practices where a full-time, board-certified veterinary dentist and a full-time, board-certified veterinary anesthesiologist work alongside each other.
Veterinary dentist and Veterinary Practice News columnist, John Lewis, VMD, FAVD, DAVDC, and veterinary anesthesiologist, S. Bryce Dooley, DVM, MS, DACVAA, will be at the helm of the new clinic.
"We spent a large amount of time and resources creating a facility showcasing the future of veterinary dentistry," Dr. Lewis says. "I think it's safe to say this facility rivals even the best medical facilities for humans. We are excited to open our doors and provide concierge-level care for pets in the region."
VDS offers advanced services for the care of orofacial conditions and diseases, which affect the mouth, teeth, jaws, and face. The services cover tooth restoration, periodontal surgery, oral oncologic surgery, jaw fractures, salivary gland diseases, endodontics, orthodontics, palate surgery, etc.
There are currently only 172 active board-certified veterinary dentists and 220 board-certified veterinary anesthesiologists in the U.S.