Suggested Veterinary Products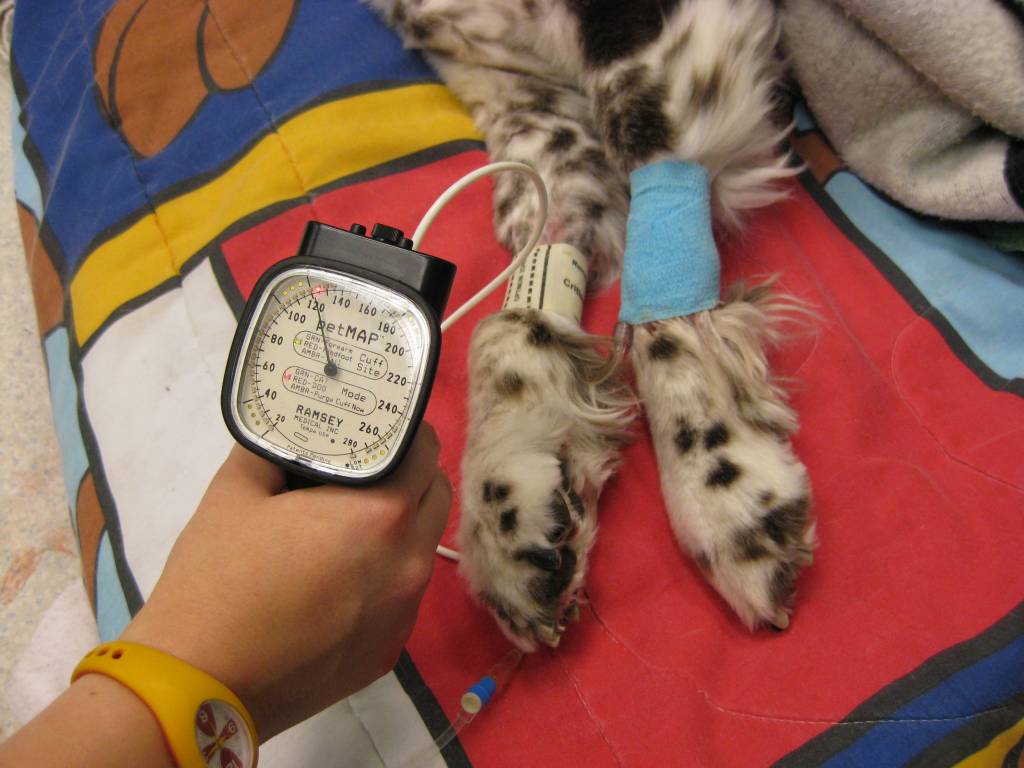 Answers:
Re-measure the blood pressure to rule out a technical error.
Decrease the percentage of anesthetic gas.
Treat the cause of hypotension (hemorrhage).
Try a bolus of IV fluids.
Give a colloid (e.g. hetastarch).
Give an inotropic medication (dopamine, dobutamine).
Give an anticholinergic (atropine, glycopyrrolate).
How did you do? Let us know in the comments below.