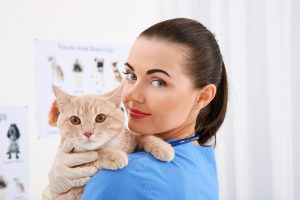 The American Veterinary Medical Association (AVMA) will once more offer health insurance to members.
Beginning in July, AVMA LIFE Trust's association health plan will be available again in several states.
"I am so excited to make the first public announcement that AVMA LIFE Trust will begin offering health-care plans to our members," said Joe Kinnarney, DVM, MS, chair of AVMA LIFE.
"This is a big win for our members. As the program gradually rolls out, more and more AVMA members will be able to provide competitive benefits to their employees."
The association provided insurance for nearly 60 years before the Affordable Care Act forced it to end in 2013.
In 2018, the U.S. Department of Labor (DOL) made it possible for small businesses to band together through associations (by location or industry) to offer health-care insurance for their employees.
AVMA Trust is developing an association health plan (AHP) program to provide insurance to members and their employees in permitted states.
The association's health plan will be available to AVMA member practices with between two to 50 employees in at least 10 states, and will continue to build over time.