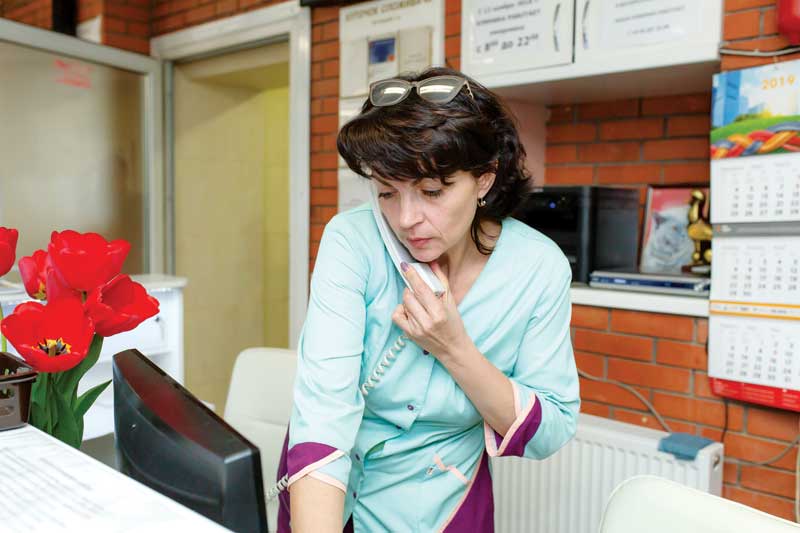 A veterinarian whispers, "I am really good at it, end-of-life and euthanasia."
I respond, "Yes! Be good at it and help others feel confident in the delivery of hospice and palliative care, too!"
Are team members ashamed and uncomfortable with euthanasia or end-of-life care? I certainly hope not because terminally ill and geriatric patients deserve dignity, respect, and compassion during this stage of life, as well.
End-of-life care, to include hospice, palliative care, and a peaceful death can be a conversation to initiate and elevate within your practice. Fully embracing the skills and passion of all those on the interdisciplinary team, enhances the services and support of the patient and family.
I feel as if my career has come full circle. In rural Colorado in a mixed-animal practice, I was really good at helping families (especially with small children) come to grips and be with them as their beloved pets received care prior to transitioning, the final life stage. In our small veterinary practice, when a veterinarian's diagnosis was grave, the team took it to heart. Who can relate?
At the time of a grave diagnosis, I would go to the attending veterinarian and say, "I got this," becoming the advocate for the pet and family. This is why I feel my career has come full circle, advocating for bridging quality of life with a quality in death. Now, supporting veterinary teams in bridging veterinary medicine with end-of-life care and a good death.
What is hospice care, exactly?
To be honest, veterinary teams have been delivering end-of-life care, or hospice care, but it may not have been labeled or "packaged" in this way.
In the June Veterinary Practice News article, "Hospice care in veterinary medicine,"1 by Claire Primo, CVT, CCMT, she does a great job in defining and outlining hospice care in veterinary medicine. She sheds light on the fact there is no "package" fitting geriatric, end-of-life care. I simply feel now is the time we, within the veterinary community, create it!
Primo further defines the difference between the new puppy visit to an aging, 15-year-old geriatric dog, hitting home how our society celebrates youth and may, uncomfortably, side-step educating clients during a terminal disease or geriatric age.
"The contrast in support between early life care verses end-of-life care in veterinary medicine is drastic. Not because we do not value senior pets or know how to care for senior pets (in fact, quite the contrary). Instead, the disparity is likely related to a multitude of reasons, including our own fear of mortality and discomfort in talking about death, evolving view or companion animals from property to family members, and advances in veterinary medicine allowing pets to live longer lives. Our culture as a whole does not honor the process of dying the same way we do the process of birth and new life." (Mic drop!)
I digress from the definition of "end-of-life" and "hospice" care. However, I do feel Primo's remarks are spot on!
Another article, by Mary Gardner, DVM, "Increasing geriatric visits,"2 also resonates. "Lack of education or simple awareness of issues conspire to keep clients away for all aspects of veterinary medicine. The area of our industry that offers the least amount of information for clients pertains specifically to geriatric pets." It is time we change this, building stronger, confident pet hospice teams.
Pet hospice interdisciplinary team members
Consider the Pet Hospice Team and how they deliver compassionate, empathetic care for the patient, and pet parents. This may help in "packaging hospice care."
Veterinarians in EOL
As you are aware, upon receiving their license, veterinarians diagnose disease, initiate treatment, prescribe medication, and perform surgery.
Within the delivery of pet hospice and palliative care equating to, but not limited to:
Expertise in palliative care and pain control for terminally ill animals
Developing hospice protocols ensuring comfort with quality-of-life assessments
Humane euthanasia and natural death
Developing a patient-specific end-of-life care plan
Balancing between the four bioethical principles and adjusting the EOL plan, accordingly
Credentialed veterinary technicians and nurses in EOL
Credentialed veterinary technicians and nurses are not allowed to diagnose, initiate treatment, prescribe medication, or perform surgery, but can perform all other tasks within their scope of practice in delivering hospice care.
Veterinary technician and nurse duties in end-of-life care may include:
Enhanced communication skills and empathy for patients and clients
When applicable, offer home care, treatments and respite services all including accurate recordkeeping (state laws vary, but may fall under the indirect care of a veterinarian's supervision)
In-hospital and in-home caregiver consultations
Quality of life assessments
Patient progress reports
Support in nutrition, mobility, and rehabilitation
Pain management and recognition, symptom, and comfort care management
Understanding of terminal illnesses and death
Empathetic to the grief process
Perform euthanasias (state laws vary)
Body care
Administrative roles
Managers and owners of veterinary hospitals are strongly encouraged to know the scope of practice for veterinary team members within their state and defined by the Veterinary State Practice Act or in Rules and Regulations.
Managers may consider leveraging their skills in EOL by:
Veterinary team development in hospice care and messaging
Designing EOL packaging
Advocating for the inclusion of the interdisciplinary team and outsourcing appropriately
Marketing the service
Service efficiency and conducive environment
Law and ethics related to hospice and palliative care
Resources in pet loss and grief
Certification in Animal Hospice & Palliative Care—AAHA3
Receptionists (CSRs) and veterinary assistants
Yes, the hospice care team includes CSRs and assistants. Include them in the valuable conversations and implementation. In my experience, while speaking with teams and clients, receptionists and assistants are equally important in supporting families during geriatric and end-of-life care.
Their recommendations and comfort are taken to heart by your pet parents. Please help them revel in the limelight as instrumental conduits in the delivery of veterinary care during the final and heartfelt stage and care. Empower the front line with resources in pet loss and grief along with in-home hospice and euthanasia services.
Interdisciplinary team members beyond traditional practice
While on the IAAHPC Advisory Board, I was introduced to the concept of an interdisciplinary team. Amir Shanan, DVM, CHPV, founder of IAAHPC, and I sat for hours, literally, diving deeper into the roles and unique skills needed to fully support patients and caregivers during the crucial, important time.
Veterinary social workers
Your interdisciplinary team includes many professionals beyond the veterinary hospital walls. They come with a variety of backgrounds and degrees. The extended hospice team members are passionate about tending to the human needs at the intersection of veterinary and social work practice.
In their relatively new and growing profession, veterinary social worker numbers are growing. They focus on these elements:
Grief and pet loss
Animal-assisted interactions
The link between human and animal violence
Compassion fatigue management
Additional end-of-life care professional
Other professionals in the delivery of end-of-life care can include pet sitters, pharmacists, nutritionists, massage practitioners, acupuncturists, chaplains, pet bereavement counselors, and body care experts (crematory staff). Which professionals will you add to your resource list, enhancing the care for your patients and caregivers?
It takes a family of professionals to offer compassionate end-of-life care.
You, too, got this!
Animal hospice addresses the emotional, social, and spiritual needs of the human caregivers in preparation for the death of the animal and the grief experience. Animal hospice care is enhanced when provided by an interdisciplinary team approach.
Elevating your team in pet hospice care may come about by simply asking your interdisciplinary team members, "How can you be fully leveraged?" Then, listen to their responses, consider their skills, respect their passion, and embrace all the services they can provide from within your practice and beyond. Evaluate (or create) job descriptions to properly reflect roles in hospice care. Patients and clients will receive greater care when the entire interdisciplinary team is included in the delivery of pet hospice and palliative care to include a peaceful death.
I am hopeful, in the future, veterinary team members will be bold in explaining, "I am really good at delivering hospice care, supporting pets and their families!"
ADDITIONAL SUPPORT
You will find helpful resources within the International Association of Animal Hospice and Palliative Care's (IAAHPC) and American Animal of Hospital Association's guidelines. Consider reading and sharing the entire document with your team, prefacing a discussion at an upcoming team meeting.

Following is the abstract from the AAHA/IAAHPC guidelines 2016:*

"End-of-life (EOL) care and decision making embody the critical final stage in a pet's life and are as important and meaningful as the sum of the clinical care provided for all prior life stages. EOL care should focus on maximizing patient comfort and minimizing suffering while providing a collaborative and supportive partnership with the caregiver client. Timely, empathetic, and nonjudgmental communication is the hallmark of effective client support.

"Veterinarians should not allow an EOL patient to succumb to a natural death without considering the option of euthanasia and ensuring that other measures to alleviate discomfort and distress are in place. Animal hospice care addresses the patient's unique emotional and social needs, as well as the physical needs traditionally treated in clinical practice. An EOL treatment plan should consist of client education; evaluating the caregiver's needs and goals for the pet; and a collaborative, personalized, written treatment plan involving the clinical staff and client.

"Primary care practices should have a dedicated team to implement palliative and hospice care for EOL patients. How the healthcare team responds to a client's grief after the loss of a pet can be a key factor in the client's continued loyalty to the practice. Referral to professional grief-support counseling can be a helpful option in this regard."
Rebecca Rose, CVT, certified career coach, founder, and president at CATALYST Veterinary Professional Coaches, has a diverse background in the veterinary community. She has worked in and managed clinics, collaborates with industry partners, and facilitates engaging team workshops. Her most current role includes outreach specialist for Lap of Love Veterinary Hospice. Rose's enthusiasm for professional development in veterinary medicine is contagious, as she encourages and supports veterinary teams in reaching their highest potential. She can be reached via Rebecca@LapofLove.com.
References and additional resources