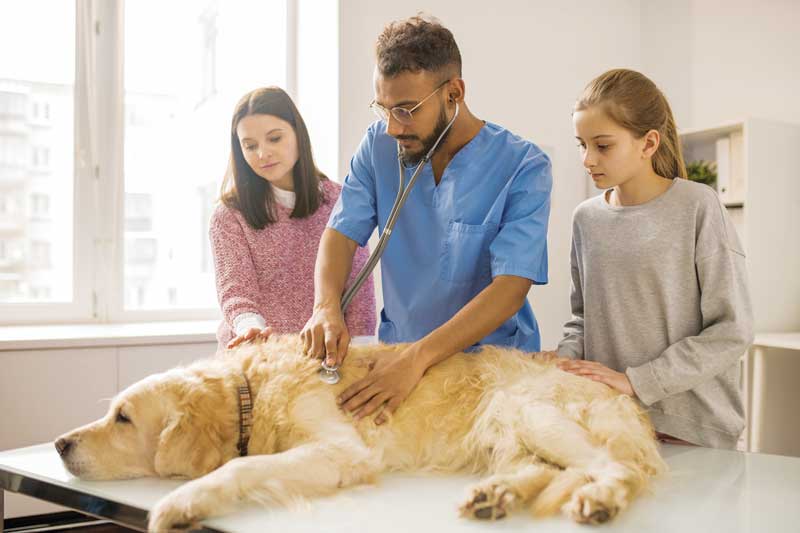 This feature is part two of an exclusive three-part series on strategies for growing your practice through service. To read part one, click here.
As independent, small-business practice owners, we are all very aware of the changes in our profession over the last 20 years and the need to search out new services or products allowing us to stay relevant and keep ahead of the competition. It is not just our neighboring clinics that can take a bite out of our profitability. Indeed, we must also keep in mind that in this information-saturated digital world, our clients are exposed to an astounding number of influences regarding pet care, all of which have a profound impact on their buying tendencies, as well as their trust in your offerings.
The power of identifying and promoting your practice's untapped potential is the basis for the concept of "Blue Ocean" economics, outlined in great detail by Kim and Mauborgne in their 2017 book.1 In the search for our own veterinary "Blue Ocean," savvy practice owners must first examine the pet owner of the 21st century, understand their needs and wants, and develop services that are valuable to the client, as well as provide "best medicine" for the patient.
Finding value
Who is the pet owner of today? To understand our business, we first have to understand the client. In 2017, millennials owned more pets compared to baby boomers, fast becoming the majority regarding pet parent demographics. Why are millennial pet owners different? First, they came of age with instant access to data and they carry mini-computers in their hands at all times! Because of this access, millennials like to be informed consumers. Big-box stores do not interest them, unless they provide an experience, such as Ikea or Bass Pro. Millennials are willing to spend money, but they would like to see value in their expense, and value needs to be provided by visual information. Do you share the "blue dot" on your negative SNAP test? You should, because today's pet owner wants to see the value.
Yes, millennials like an experience, and elegant, boutique experiences are great, but whatever it is you are selling, it has to be easy. Why do millennials spend money on boxed meal plan services? Because they are an experience, and yet, they are also simple. The boxed meal comes with a beautiful presentation of ingredients, a colorful recipe card, and simple instructions that provide the consumer a fabulous meal as the end result. Your practice can have all the beautiful bells and whistles, but if it isn't easy for your pet owner to get an appointment, or if your health-care recommendations are unclear, they will search for someone who can fill their needs. The added service of an underwater treadmill is not going to be a successful tool for growth in your practice if you only offer the service on Tuesday mornings. Likewise if you don't allow clients to watch and be "part" of the healing team.
Millennials also love technology; they understand technology and they are willing to pay for it. Nothing bothers a millennial more than not feeling he or she is important. If today's pet owner does not feel you are catering to them, they are more than willing to shop online. Share pictures of your clinic to allow them to pull back the curtain and go behind the scenes of your practice. Millennials appreciate technology, see its value, and will share your practice with the click of their cell phone camera. The pet owner of today is your best marketing partner—no Yellow Pages ad can match the positive influence of a client who proudly displays the image of their Labrador's torn CCL as viewed through your clinic needle scope.
Veterinarians worry that with all the online information, pet retail sites, and pet health-care education websites out there, today's client will actually become less loyal to their practice. This may be true, but only if your practice drops the ball on communication. Pet owners don't come to you for veterinary medicine; they come to you for a healthy pet. It may sound intuitive, but by changing your focus and putting pet health at the forefront of your practice culture, your clinic will continue to grow and be viable.
Be the advisor, not the expert
How do we ensure pet health? A focus on preventive care and wellness is at the forefront of a successful veterinary practice. Preventive care makes sense. By providing a holistic approach to the pet, veterinarians will offer what the pet owner craves: all the tools and diagnostics available to make sure their pet is healthy. For example, ask yourself: What is the "gold standard" in our profession I can offer my clients for me to determine the status of their beloved pets' health and do so to the best of my ability? Your goal is to consider all the tools available and offer your clients a plan.
The most important skill you can share with your entire staff is how to talk to owners about your recommendations. The discussion of fees tends to make most health-care professionals uncomfortable, as our culture suggests a discussion about money is in direct competition to the doctor's role as a benevolent healer. Add in the tendency for doctors to easily assume the role of expert, and ultimately, we create an uncomfortable situation, where the expert's fee is subconsciously challenged by the pet owner. Think of your experience when you hire a plumber. This is one expert we need, but the relationship is usually one we dread. We hire professionals for their knowledge and expertise, agree on a fee, peer over their shoulder to be sure they are doing their job correctly, worry about the cost, and then dismiss them when the task is accomplished.
Now consider our industry. It is easy for veterinarians to take on the role of expert. Indeed, our schooling and experience make us much more of an authority on animal care than the kid in the food aisle at PetSmart! However, being an expert does not endear you to your clients, and often does not establish the trusting relationship the millennial pet owner needs, especially when it comes to giving you their hard-earned disposable income. Instead, consider modifying your approach to your client, and work to establish yourself as the trusted advisor, who can be much more valuable to pet owners than experts. Advisors invest time and energy into building a long-term relationship with their clients. And instead of reciting a list of what "should be done," offer their clients sound advice, but leave the ultimate decision-making to the client. The advisor becomes an "expert guide," which is a much more fluid relationship and allows the client to feel empowered once he or she shares their expertise. Although this relationship is more emotionally draining on the advisor, multiple industries (e.g. insurance and finance) have determined their clients are willing to pay a premium for this type of relationship.2
It is easy to see how the advisor role fits well into veterinary medicine. We are already emotionally attached to our clients and their furry children, and spend a lot of time developing relationships. The goal is to make recommendations from an advisory position. Provide clients with the information they need, then allow them to make the best choices for their pets. For example, instead of entering the exam room to state, "This is what we do," consider changing your wording to, "This is why we do this." Share examples of why your recommendations are valuable. For instance, describe the outwardly healthy two-year-old dog you saw last week who ended up being diagnosed with severe hip dysplasia and osteoarthritis after your stance analyzer and thermal imaging provided clues to hind-limb pain. Empower owners by allowing them to make the ultimate decision, but congratulate them for their great choice in adding laser therapy as a component of their pain management program for their aging cat. Support them as they commit to in-home evaluations monitoring their pet's progress after back surgery and rehabilitation. Evolve your health-care discussions from "telling and selling" to "sharing and caring." Your pet owners will see the difference and embrace the partnership.
Veterinary medicine has never been about selling services and the new high-impact services you may decide to offer will be chosen to achieve your ultimate goal of a healthy long-lived pet. Don't hesitate to stretch your preventive medicine offerings to provide the upmost care to people and their pets, but make the message clear. If pet health is your ultimate goal, your passion will shine through.
References
1 Kim, W.Chan, Mauborgne, Renee. Blue Ocean Shift: Beyond Competing–Proven Steps to Inspire Confidence and Seize New Growth. Hatchette Books, September 2017.
2 Cates, Tom. How to become a trusted advisor in sales. Brookside Group, Feb 2017.
Jennifer F. Johnson VMD, CVPP, has practiced companion animal medicine for more than 25 years as an associate and practice owner, with a special interest in multimodal pain management. Currently serving as president-elect of the International Veterinary Academy of Pain Management (IVAPM), Dr. Johnson lectures nationally on identification of pain and incorporating evidence-based options into practice. She can be contacted via email at jjohnsonvmd@gmail.com.