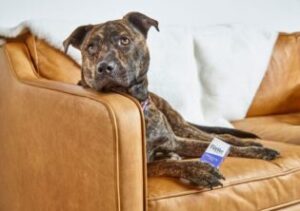 Veterinarians and pet owners in the Netherlands, Germany, Spain, and France now have access to cannabinoid products for pets.
Pet CBD+CBDA company, ElleVet Sciences, announced its European expansion on Feb. 15, with its new overseas headquarters opening in Haarlem, the Netherlands.
Pet owners and veterinarians in Europe interested in trying ElleVet Sciences for dogs can find products online or through their local veterinarian.
"We have a dedicated team in Europe who are ready to offer the same high-quality customer service ElleVet Sciences is known for in the USA," says the company's CEO, Christian Kjaer. "To be successful in Europe, we must localize our products and services, which means having a team of native-speaking customer service staff and providing our scientifically backed products in the marketplace."
For more information on the CBD + CBDA studies conducted by ElleVet Sciences, click here.