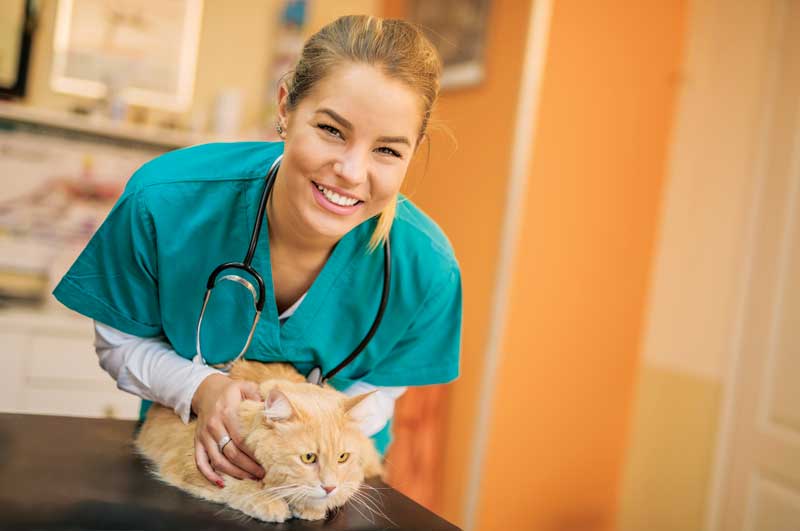 We all know preventive care is not new. After all, at the heart of our profession is an ongoing commitment to help animals live long, healthy lives. But as veterinary medicine matures and the focus goes from the intensive "firefighting" of sick visits to regular and attentive monitoring of routine wellness appointments, we can catch and address more disease than previously before it is too late.
Historically, vaccinations and preventatives have been the focus of routine visits. However, in more recent years, there have been proven benefits to looking at the wellness examination itself as a stand-alone service that includes a comprehensive diagnostic panel for pets of all ages. In fact, some practices are already well into their preventive care journeys and are finding success with screening diagnostics. Other clinics are at earlier stages of adoption, perhaps starting to dip their toes into the water of annual diagnostic screenings and with more questions than answers on how these new practices will benefit their patients and their bottom lines.
The spoiler is that preventive care diagnostic screenings really do yield benefits for patients and practices alike. And if you're contemplating whether to introduce preventive care diagnostic screenings at your hospital—or more deeply integrate them if you've already started down this path—this article should give you confidence you're on the right track.
Protocols to help ensure success
Preventive care examinations are regular touch points with patients and pet owners, providing meaningful opportunities to really get to know the patient and develop stronger client relationships. While the typical annual wellness visit includes a physical examination, preventive care examinations offering diagnostics are truly a veterinarian's best chance to influence good outcomes over a patient's lifetime.
Recent data, however, shows only eight percent of visits included a chemistry panel,1 indicating there's much opportunity for many veterinarians to incorporate more preventive care diagnostic screenings into the annual visit.
Yet, it's not only about the diagnostics. We also know there are many reasons veterinarians hesitate to offer diagnostics to pet owners, especially in wellness scenarios. To ensure the greatest chance of success with preventive care screenings, practices need the right preventive care protocols in place, too. A clinic's preventive care strategy also must include team education, strategic pricing, and client communications to ensure success and improve both patient care and your practice's bottom line.
For example, helping your team understand the medical benefits is a great first step, but what about educating them on how to prepare clients for the cost of preventive care diagnostics, or working together to come up with a pricing strategy that leads to more pet owners agreeing to do preventive care for their pets. Remember, a clinic's profit increase isn't going to come from each individual exam. Instead, revenue will increase as more clients say yes and acclimate to the shift over time. Happy clients and staff that can carry the message and feel supported are the keys to a successful practice.
Why are we talking about preventive care now?
Shifting demographics and greater pet owner investment in the veterinary care of their pets are spurring change. Pet owners want to hear from veterinarians about how they can help their beloved animals avoid disease, and they're ready to listen to—and implement—recommendations for what they can do to improve or maintain their pet's health.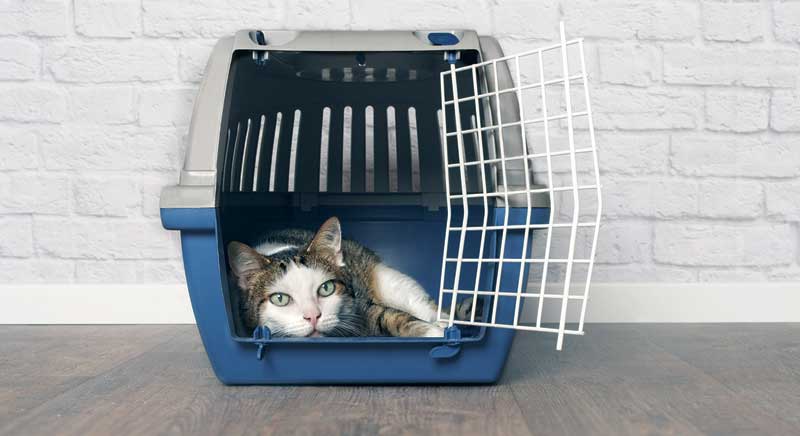 Moreover, the industry has advanced, too. More options exist in therapeutic diets, treatments, and preventatives than ever before, and innovations in diagnostic and disease monitoring technologies also have proliferated. Not only that, there's an increasing amount of medical evidence showing preventive care screenings can uncover problems, such as loss of kidney function, intestinal parasites, changes on the complete blood count (CBC), and vector-borne disease.
The annual visit that includes diagnostics is a perfect time to help a client understand what their pet's blood work means and what trends are showing up. It also offers the opportunity to discuss important behavioral changes, food choices, and more.
How do patients benefit?
Preventive care examinations have always been a principal component of veterinary practice visits, but now the importance of including lab work in those regular visits is clearer. For example, medical evidence shows preventive care testing is clinically relevant in all adult dogs. New data published recently in American Animal Hospital Association's (AAHA's) Implementing Preventive Care Protocols indicates preventive care blood and fecal profiles suggest the need for follow up in at least one in four adult and senior dogs. That's 25 percent of dogs as young as two years of age that might not have otherwise received the follow-up diagnostics or care they require.2
Of course, it's entirely possible lab work won't uncover any issues during an annual visit, which is great and what we as veterinarians hope for with each and every patient. Some pet owners might not see the value of diagnostics when results come back normal, so it's critical we celebrate these good results with our clients and educate them about the importance of having a baseline of blood work values for their pet and trends to reference over time.
How can veterinary practices benefit?
As pet owner spending continues to increase, your practice's diagnostic offerings are one opportunity to participate in this growing trend. It also should be noted diagnostics is one service that must remain firmly in the clinic setting. As other important products and services (e.g. therapeutic pet food and pharmaceutical sales) move out of many veterinary practices, diagnostics—as part of both sick and well visits—can help your clinic remain differentiated.
Incorporating preventive care diagnostic protocols into your clinic can help attract and retain clients, too. A practice that invests the veterinary team's time in preventive care education/trainings may find itself with more satisfied clients, who, as a result, are more loyal and more willing to recommend your practice to their friends or on social media.
Sometimes we hear that implementing preventive care in a veterinary practice takes too much time or costs too much money. One could argue that any upfront investment in staff training, workflow changes, pricing changes, new diagnostic offerings, etc., pays dividends over time.
Veterinarians are certainly well positioned to help a pet owner feel confident about these investments in a pet's health, not only in diagnostics specifically, but in overall veterinary care. The point is that diagnostics as part of any visit, sick or well, is an investment for pet owners in the health of their pet and should be positioned as such.
There are many compelling reasons to begin implementing preventive care protocols that include diagnostics, both for the patient and for the practice. Animals can't talk—diagnostics are their voice. In broad strokes, the baseline values and trends you get from blood work are the patient's way of telling you how they feel as they grow and age over time. This is essential information if we want to provide the best care to our patients. Further, early detection of disease can lead to intervention and better outcomes. And last but not least, celebrating good news with clients and their pets is an essential component to lifelong relationships with a patient and their family.
For your practice's health, preventive care can increase its profitability and improve client loyalty. Even better, having more long-term data about the animals in your care means you have the greatest chance to provide the best guidance and outcomes.
PREVENTIVE CARE PRIMER
For patients
Earlier detection of disease
Health trends recorded
For clients
Deeper understanding of health status
Opportunity to get ahead of health concerns
For practices
Better clinical insight equal better outcomes
Increased practice revenue
Graham Bilbrough, MA, VetMB, CertVA, MRCVS, graduated from the University of Cambridge, England. He spent a year in mixed practice in Oxfordshire, before returning to Cambridge to become the British Small Animal Veterinary Association (BSAVA) Petsavers resident in anesthesia and critical patient care. Later, he became the senior anesthetist at the Queen's Veterinary School Hospital, responsible for the clinical anesthesia service and intensive care unit at the university hospital. Dr. Bilbrough joined IDEXX Laboratories U.K. in October 2006. After working for IDEXX across Europe, he moved to its headquarters in Maine, where he is an associate director of medical affairs.
References
1 Data on file at IDEXX Laboratories, Inc. Westbrook, Maine.
2 American Animal Hospital Association. Implementing Preventive Care Protocols. Lakewood, CO: American Animal Hospital Association; 2019. bit.ly/33mJoIt. Accessed October 22, 2019.
This is the first installment in a two-part series on how preventive care diagnostics can benefit patients and practices alike. To read part two, click here.