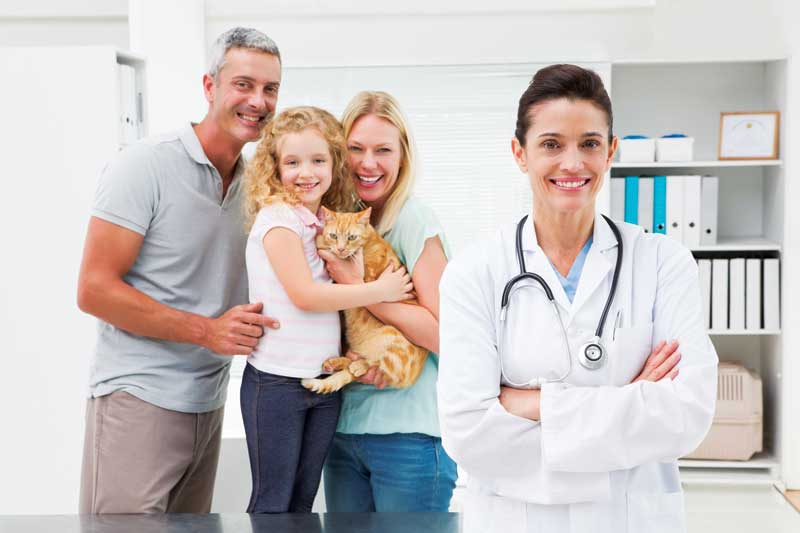 This is the final installment in a two-part series on how preventive care diagnostics can benefit patients and practices alike. To read part one, click here.
When veterinarians talk about preventive care, we typically take it to mean a host of recommendations aimed at health and longevity. Our broad range of suggestions might include dental care, exercise goals, and routine wellness visits that comprise screening tests, among other activities.
However, the truth of the matter is we aren't equally comfortable with each of these preventive care-related conversations. When we're talking about getting Wilbur to exercise more or brushing Whiskers' teeth, these are often easier conversations than the ones in which we're asking our clients to financially invest in preventive care diagnostic tests.
Why is that conversation so stressful for many of us, especially when we know diagnostics often reveal critical information about a patient's health status? Well, in my experience from my own practice and the many others I have worked with, many veterinarians are hesitant to ask the pet owner to spend money, and worry his or her recommendations will appear as a sales pitch or an upsell, rather than their best recommendation to maintain their pet's health.
In addition, veterinary teams are more time-constrained than ever, so it's understandably overwhelming to consider reassessing diagnostic panels, changing pricing strategy, or having staff take on additional education on how to talk to clients about diagnostics, especially if we think pet owners won't comply.
The first hurdle in discussing preventive care protocols is acknowledging the difference between how we think pet owners will respond to bloodwork recommendations and what they actually think. In fact, new research confirms clients will, in fact, support preventive care diagnostics for their pet.
And while we know how incredibly busy veterinary teams are, it is essential we find time to prioritize preventive care protocols, considering their importance to patient and practice health.
What pet owners want
According to a recent survey by Wakefield Research,1 pet owners care deeply about their pets' health and have access to an overwhelming amount of good and bad information on pet care. But what they really want is for their veterinarians to tell them how to provide the best care. "What they're looking for first and foremost is a roadmap from their veterinarian that tells them what will/should happen in the next wellness visit—and the one after that, and the one after that," says Wakefield senior partner, Paul Bragan. "Veterinarians continue to rank high as voices pet owners trust, so leverage the strength of your relationship with clients to clearly spell out for them what care their pet really needs for a long, healthy life."
From the many pet owners Wakefield surveyed, one theme rang true: pet owners don't want to be surprised—they want to understand exactly what diagnostics are being recommended, when, and why. If we can provide that, the other concerns fall away—clients can prepare emotionally and financially for what is to come.
Breaking through to pet owners—before, during, and after the visit
Pet owners say they trust their veterinarian and are willing to do what is recommended when they understand the benefits to them and their pet. Yet, Wakefield's research indicates one-third of U.S. pet owners have never discussed, or don't remember discussing, screening diagnostics with their veterinarians. How is this possible? Well, these conversations don't happen soon enough, and when diagnostics are discussed, the in-the-exam-room communication alone isn't effective.
This essential communication component needs to begin at the start of the relationship with the pet owner, even before the visit, and be reinforced at the beginning of each appointment, as well as throughout the visit, every single time. So if you're talking to pet owners at the end of the visit and tying the conversation to the individual tests, rather than comprehensive care and the road map for care, you are missing an opportunity to reinforce the big picture of good pet wellness and truly make an impact. "When the conversation happens at the end of a visit, pet owners see wellness services as an opportunity to be upcharged," Bragan explains. "The key to changing perception is to really plant the seed of comprehensive care early on."
To reinforce this message, some savvy practices even use social media, as well as ongoing email communications—via a monthly newsletter, for example—to keep preventive care diagnostics top of mind for pet owners.
What are some other barriers?
Cost is often going to be the number one barrier why pet owners decline diagnostics, but it's not the only reason, and it's certainly not the most important one. Others cited include perceived lack of need, especially if a pet looks or seems "fine." These concerns are real and valid, but indicate the owner hasn't been effectively educated on the overall wellness benefits of regular screening.
In fact, according to the data from U.S. pet owners surveyed by Wakefield, when they're told of the importance of establishing a baseline to compare results from year to year, as well as educated on the message that diagnostics can catch health issues earlier, they are significantly more likely to comply.
The importance of a tailored approach
The overarching theme from the research is pet owners—regardless of gender or demographic—are more likely to comply if they really understand the benefits of regular screening diagnostics. In addition, it is always smart to tailor communications to the individual pet and pet owner.
Customized conversations from day one that are unique to the individual pet and based on breed, life stage, and other factors help pet owners understand the value of screening tests on an annual basis, increase trust in your practice, and support the human-animal bond. No amount of reminder emails or follow-up postcards will bring pet owners in for that annual visit unless they have a personal investment that helps them appreciate the value of the care we can offer.
Make preventive care diagnostics part of your practice
Pet owners want the services we can provide, and they want to hear this information from their trusted veterinarians. We need to help them understand the medical need, as well as other benefits. Hopefully, these ideas will give you confidence that pet owners really are receptive to preventive care diagnostics.
QUICK TIPS
Help pet owners see each wellness visit as part of a larger investment in the care of their animal and help prepare them emotionally and financially for future care conversations. Consider providing a one-pager that outlines the pet's wellness plan.
Remember, consistency and context are key. By shifting the conversation to the beginning of the visit and focusing it on achieving optimal health for the pet, rather than on individual diagnostic tests, preventive recommendations will become more memorable.
Help pet owners understand the objective of the annual visit is to gather information for establishing a baseline health status for their pet, thereby helping to prevent more costly intervention down the road.
Be sure to show pet owners the recommendations you're providing are specific to their beloved animal.
Elizabeth Hetler, DVM, CVPM, is an Illinois native who did her undergraduate studies at Michigan State University and earned her DVM degree from the University of Illinois. She entered small animal practice in the Chicago suburbs and has held positions as an associate veterinarian, practice owner, director of corporate practice, and relief veterinarian for dozens of small animal practices. Dr. Hetler's clinical interests include preventive care, internal medicine, dentistry, client education, and low-stress patient interactions. Additionally, she has a strong background in practice management, employee engagement, and business operations. After more than 17 years in clinical practice, Hetler joined the IDEXX team to pursue her passion for helping the profession practice high-quality medicine and operate thriving businesses. Outside of work, she is married to a fellow veterinarian, has two sons, and shares a love of Labradors and orange cats.
References
1 Survey commissioned by IDEXX Laboratories, Inc., and conducted by Wakefield Research in May 2019 with 1,019 U.S. and 500 Canadian pet owners who brought their pet to the veterinarian for a wellness visit within the last year. Data on file at IDEXX Laboratories, Inc. Westbrook, Maine USA.