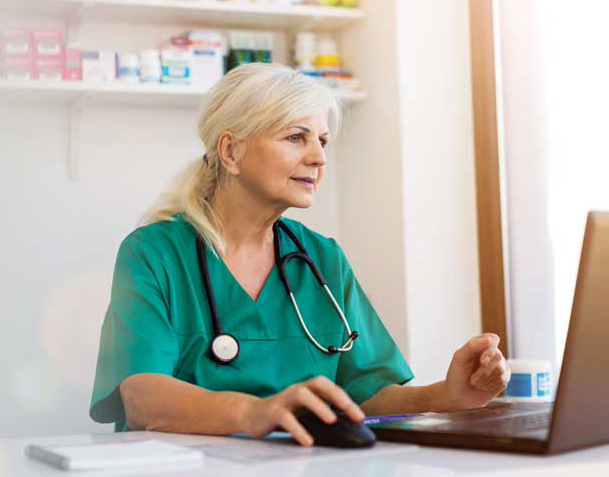 Whether a pet parent is new to the community and needs veterinary care for their animals or they're looking for a new provider, they're going to start their search in the same place: online.
A full 80 percent of people—that's four out of five pet parents—conduct local searches on search engines using phrases like, "Vet near me." Depending on your digital marketing efforts, your practice's website may be at or near the top of the search results—but that's not the only thing pet parents are looking at. They also consider review sites, social media, and anything else they can find relevant to your practice.
Understand pet owners are willing to dig deep during their research phase. Google has researched consumer search patterns extensively, and has found it's typical for people to make multiple searches and engage with hundreds of touchpoints for even minor purchases. When people are highly emotionally invested in their decision, as they can be when it comes to their pets, the research process may be even more intense.
Also, important to know pet parents continue to do research after they've selected a veterinarian. Google has documented search patterns extending prior, through, and after purchases—which means online content can influence
your relationship with your existing customers.
Essential to protecting your practice
Reputation management is the practice of reviewing and responding to online content with the goal of positively influencing your business' reputation. This is an ongoing process that requires daily attention—just like you pay attention to your practice's physical appearance, you need to be able to be proud of how your practice presents itself online.
Luckily, given the right tools and techniques, reputation management doesn't have to be a laborious or time-consuming process. The key is to be consistent and strategic in your approach, with an emphasis placed on a timely response. Hubspot, an inbound marketing and sales firm, found 90 percent of customers expect an immediate answer to their customer service questions.
This is challenging when customers consider many different channels as equally valid ways to connect with your practice—including third-party sites you may have no knowledge of.
"There are so many sites customers go to for their information," says Heather Randall, a sales account executive with Review Trackers, which provides review monitoring services. "Google, Facebook, Yelp, the Yellow Pages, Four Square, City Search, BBB Reviews…that's only part of the list."
Visiting each site individually and searching for your business is a time-intensive process. Review monitoring services automate the process, collecting and presenting reviews to you via an email alert, text message, or a dashboard. Different monitoring sites track different platforms and offer different features, so you'll want to compare providers carefully before making your decision.
In its 2018 Online Review Survey, Review Trackers found 53 percent of customers expect a company to respond to a negative review within a week—but 63 percent say a business has never responded to their reviews at all.
In addition to using a monitoring service, it's a good best practice to search for your practice regularly. Do this in incognito or private browsing mode to ensure the results are more like what your customer is going to encounter, free from the influence of your own search history. Make note of what you find.
Reflect and respond
Reputation management presents an opportunity for you to learn about and improve your practice. This can be difficult, especially when what you're reading isn't exactly constructive criticism, but it's vital to step back and take a dispassionate look at the information you're being presented with.
When I talk with veterinarians about reputation management, many of them voice concerns over what happens online when a pet dies. There's no doubt losing a pet can cause someone a great deal of distress—yet less than 10 percent of negative online reviews in a Search Business Group survey mention the death of a pet. Far more common are complaints about pricing, personnel, and quality of service.
During the reflection phase, it's appropriate to consider if there's a legitimate, addressable issue. Sometimes pet parent complaints are how veterinarians become aware of concerns about boarding, grooming, or even how employees answer the phone. Once issues have been identified, they can be corrected, and this can be communicated to your client—as well as anyone else who has come across the complaint during their research of your practice.
Where is the conversation happening?
During the reflection phase, you also want to consider the channel the content has appeared on, including the audience for that content and your ability to respond. You're not obligated to continue the customer service conversation in the channel it began in—and in many instances, especially those focused on the care of the animal, contacting the customer via a phone call may be your smartest option. That being said, it remains important to acknowledge the conversation on the platform it began on, along with a description of any actions your practice may have taken, such as reaching out to the complainant directly.
It's important to remember your responses aren't solely for the satisfaction of the complainant themselves, but also to demonstrate to other pet parents that you take your reputation and customer satisfaction seriously. A 2019 study from BrightLocal revealed 96 percent of consumers who read online reviews from other customers also read responses from businesses.
With that in mind, a one-on-one conversation conducted via a different channel can help smooth out an individual complainant's concerns, while the public response to their review can ease onlooker apprehension; both are necessary!
Build bonds by focusing on the positive
Remember the 63 percent of people who say a business never responded to their review? That includes people who leave positive reviews. Don't miss an easy opportunity to strengthen your relationship with your customers: gratefully acknowledging positive reviews is smart reputation management.
"We don't always want to focus on the negative, which is easy to do," says Rhonda Bell, CVPM, CCFP, CDMP, CEO of Dog Days Consulting. "Positive reviews have so much value because they help you know what you're doing well. So if they say, 'oh, they were super convenient,' then you know your hours and processes are good."
Maxamize the value of your positive reviews by featuring them on your website and sharing them on social media. Sharing positive reviews increases the likelihood pet parents will encounter them while they're researching your practice.
People don't spontaneously leave positive reviews at the same rate they leave negative ones. However, a significant percentage of people will leave a review if prompted. Some reputation management services, such as Podium, will text your clients after a visit and ask for a quick review. Their research indicates that increasing positive reviews can improve conversion rate and revenue by up to six percent.
What's truly possible
There may be times when there's content online that's tangentially related to your business that you'd prefer didn't appear online—things like a news story about an employee's DWI or an online discussion of a contentious pet care issue. Be very wary of reputation management companies that tell you they can make these conversations disappear or have references to your business removed from them. This is often not possible, and even the attempt to do so can be seen as suspect by pet owners.
Authenticity and transparency are critical values among modern consumers. In its 2020 exploration of the role reviews play in internet trust, Trustpilot found 62 percent of consumers say they will not buy from brands that censor their online reviews.
The goal of reputation management is never to eliminate every negative comment. Today's pet owners are savvy shoppers and understand no business has a consistently perfect rating. Instead, reputation management focuses on how your practice presents itself online. Be consistent, authentic, and professional—just like you are in your practice—and the pet parents will come to you.
Jennifer Shaheen is president and founder of The Technology Therapy Group, an online education platform supporting the mission of empowering businesses to harness the power of today's digital technology. Jennifer's passion is to help small businesses learn to embrace the tools they need to thrive and succeed in a digital world. Shaheen can be contacted via email at jennifer@technologytherapy.com or via LinkedIn.