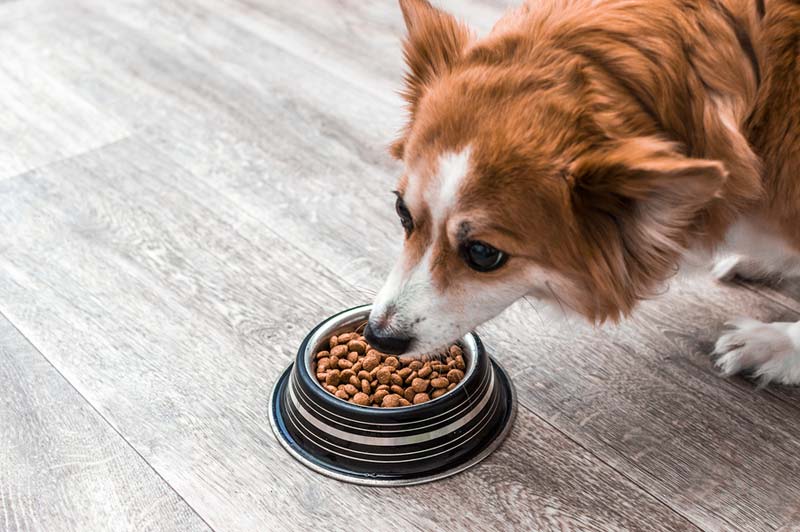 The U.S. Food and Drug Administration (FDA) is continuing its investigation into certain diets and a heightened risk of canine dilated cardiomyopathy (DCM), and for the first time, has named the brands most frequently linked to the condition.
The announcement is the latest in the agency's investigation into more than 500 reports of DCM in dogs eating pet foods containing a high proportion of peas, lentils, other legume seeds (pulses), and/or potatoes in various forms as main ingredients. According to the FDA, the greater frequency of reports may signal a potential increase in cases of DCM in dogs not genetically predisposed to it.
To date, the FDA has neither established why certain diets may be associated with the development of DCM in some dogs, nor does it suggest owners stop feeding these brands to their pets. It does, however, recommend veterinarians work with clients to determine the appropriate diet for a dog's specific needs.
"We know it can be devastating to suddenly learn that your previously healthy pet has a potentially life-threatening disease like DCM. That's why the FDA is committed to continuing our collaborative scientific investigation into the possible link between DCM and certain pet foods," says Steven M. Solomon, DVM, MPH, director of the FDA's Center for Veterinary Medicine (CVM).
"Our ongoing work in this area is a top priority for the FDA, and as our investigation unfolds and we learn more about this issue, we will make additional updates to the public. In the meantime, because we have not yet determined the nature of this potential link, we continue to encourage consumers to work closely with their veterinarians, who may consult a board-certified veterinary nutritionist, to select the best diet for their pets' needs."
The pet food brands most frequently associated in reports of DCM to the FDA are:
Acana;
Zignature;
Taste of the Wild;
4Health;
Earthborn Holistic;
Blue Buffalo;
Nature's Domain;
Fromm;
Merrick;
California Natural;
Natural Balance;
Orijen;
Nature's Variety;
NutriSource;
Nutro; and
Rachael Ray Nutrish.
In response to the announcement, Blue Buffalo released a statement, which reads: "Blue Buffalo has been actively working with the FDA and the Pet Food Institute, the leading pet food industry association that represents more than 98 percent of U.S. pet food and treats, to study this issue, and Blue Buffalo scientists have come together with other pet food makers to further advance our understanding of canine DCM and its causes.
"Blue Buffalo is evaluating all of the data shared by the FDA last week, and will be utilizing this data in our own research regarding canine DCM. We will continue to keep pet parents updated on this important issue."
Champion Petfoods, which makes Orijen and Acana, took issue with the FDA's decision to release the names of the brands linked to reports of DCM.
"[The FDA's] update today provides no causative scientific link between DCM and our products, ingredients, or grain-free diets as a whole," it wrote on its website. "We think it is misleading for the FDA to post the names of brands, while at the same time fully stating they have no scientific evidence linking diet to DCM. We feel this will only serve to further confuse pet lovers."
The FDA first issued an alert about its investigation in July 2018 and provided an update on the inquiry in February 2019. Since then, the agency's CVM has been collaborating with a variety of groups within the animal health sector to collect and evaluate information about DCM cases and the diets pets ate prior to becoming ill.
The agency is encouraging pet owners and veterinary professionals to report both symptomatic and asymptomatic cases of dogs suspected to have DCM connected to diet online.
To read the updated investigation, click here.