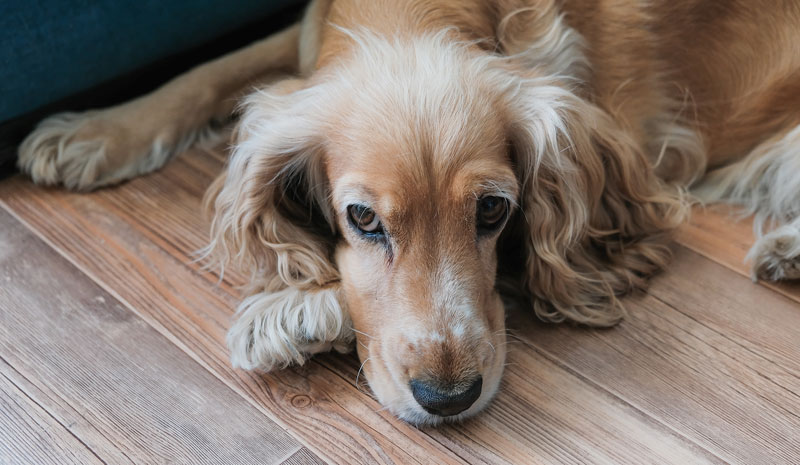 Some owners might be considering rehoming their pet post-pandemic if they are unable to bring the animal with them to work.
This is according to a recent Banfield Pet Hospital survey conducted by OnePoll. The results showed owners are concerned about leaving their pets at home when returning to the workplace, with 38 percent worried their pet will experience separation anxiety when left alone. Indeed, 57 percent say they would be most happy going back into the office if they are able to bring their pet with them.
One in five owners—including one in three gen-Zers and one in five millennials—say they are considering rehoming if they are unable to bring their pet with them to the office when they return to work, Banfield reports. To help thwart a potential uptick in surrenders, animal health professionals may want to touch base with clients who seem anxious about the change in routine, as well as those who are first-time owners, to see if they are in need of guidance.
"If pet owners are feeling overwhelmed or have questions or concerns, in addition to taking care of your pet's health, veterinary teams can advise on all aspects of caring for your pet to help ensure pets and their families stay together," says Banfield's chief medical officer, Molly McAllister, DVM, MPH.
Banfield reports 32 percent of owners—including 48 percent of gen-Zers and 35 percent of millennials—recently reached out to their veterinarian for advice on making the transition back to the workplace easier on their pets.
For owners worried about leaving their pets at home when returning to the workplace, Banfield offers some tips for veterinarians to share with clients:
Ease the pet into a new routine
Avoid emotional departures or greetings
Ensure daily exercise continues
Offer a distraction several minutes prior to leaving the house (e.g. long-lasting food treats, a favorite toy)
"We've seen the human-animal bond only get stronger during the pandemic, and it's no surprise owners are thinking about how they can best be here for their pets when they start to spend more time outside of home," says Banfield's president, Brian Garish.
For more of the survey's findings, click here.