They Ate What?! X-ray Contest 2018
They ate this: Check out the winner, runners-up, and honorable mentions
October 1, 2018
Sponsored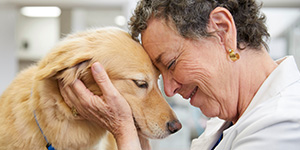 Finally – nutrition for pets fighting cancer

Hill's NEW food is formulated to help pets with cancer maintain weight & lean muscle, as well as consistent stool quality with ActivBiome+.
Suggested Veterinary Products
Is telephone congestion pulling your people away from doing their best work? Do you often have clients on hold or voicemail boxes that are full? Do you have...
Features 40-120kV, in 1kV increments and with its ripple-free HFG system, you can shoot up to 120kV, 40mA with full logic control operation. It also provides high resolution imaging at lower...