They Ate What?! X-ray Contest 2018
They ate this: Check out the winner, runners-up, and honorable mentions
October 1, 2018
Sponsored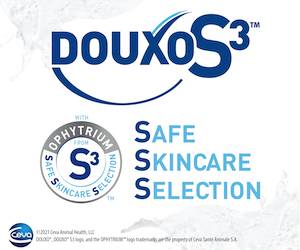 Catch the skincare safety wave with DOUXO® S3
DOUXO® S3 was developed by veterinary dermatology experts to be safe and effective.
Suggested Veterinary Products
The Merck Vet Manual App digitally enhances all of the information in The Merck Veterinary Manual, making it readily available anytime, anywhere, according to the company. Accessible on...
PawFriction's new paw pad coating system is designed to help senior and disabled dogs gain traction on smooth surfaces, improve mobility, decrease risk of injury, build confidence, and improve...