2019 They Ate What?! X-ray Contest winners
They Ate This: Check out the winner, runners-up, and honorable mentions
September 30, 2019
Sponsored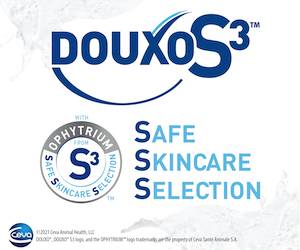 Catch the skincare safety wave with DOUXO® S3
DOUXO® S3 was developed by veterinary dermatology experts to be safe and effective.
Suggested Veterinary Products
Vetstoria helps your practice save time, improve service, and grow by allowing pet parents to book appointments from your website straight into your practice management system...
Pura Naturals Pet's Organic Dental Solutions Kit, available in puppy, adult, and senior dog versions, includes a toothpaste gel that is free of Xylitol, chemicals, preservatives, and dyes. The...