2019 They Ate What?! X-ray Contest winners
They Ate This: Check out the winner, runners-up, and honorable mentions
September 30, 2019
Sponsored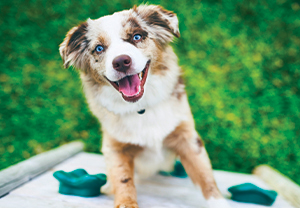 See how this treatment option can help make canine diabetes more manageable for dogs and their owners.
Suggested Veterinary Products
PawFriction's new paw pad coating system is designed to help senior and disabled dogs gain traction on smooth surfaces, improve mobility, decrease risk of injury, build confidence, and improve...
Zoetis' Vanguard CIV H3N2/H3N8 new bivalent vaccine helps protect dogs against CIV H3N2 and CIV H3N8. In an efficacy study, dogs that received the Vanguard CIV H3N2/H3N8 vaccine were protected...