They Ate What?! X-ray Contest 2017
They Ate This: Check out the winner, runners-up, and honorable mentions
September 29, 2017
Sponsored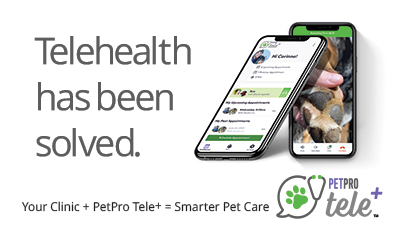 Telehealth for Your Clinic in Minutes
Streamline your workflow, protect your time, and keep care in your hands. Solve for telehealth in minutes with PetPro Tele+.
Suggested Veterinary Products
Purina Pro Plan Veterinary Diets NF Kidney Function diets offer a staged approach to the nutritional management of cats with chronic kidney disease. The diets are available in both Early Care and...
Zoetis' Vanguard CIV H3N2/H3N8 new bivalent vaccine helps protect dogs against CIV H3N2 and CIV H3N8. In an efficacy study, dogs that received the Vanguard CIV H3N2/H3N8 vaccine were protected...