They Ate What?! X-ray Contest 2017
They Ate This: Check out the winner, runners-up, and honorable mentions
September 29, 2017
Sponsored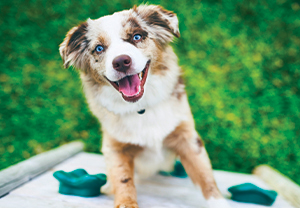 See how this treatment option can help make canine diabetes more manageable for dogs and their owners.
Suggested Veterinary Products
Pura Naturals Pet's Organic Dental Solutions Kit, available in puppy, adult, and senior dog versions, includes a toothpaste gel that is free of Xylitol, chemicals, preservatives, and dyes. The...
Companion Animal Health is now the exclusive distributor of the H2O for Fitness' Oasis Underwater Treadmill, which provides rehabilitation, fitness training, and weight control through...