They Ate What?! X-ray Contest 2017
They Ate This: Check out the winner, runners-up, and honorable mentions
September 29, 2017
Sponsored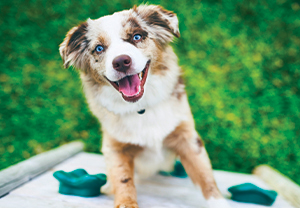 See how this treatment option can help make canine diabetes more manageable for dogs and their owners.
Suggested Veterinary Products
Juniper Systems Inc.'s EmberEquine is an equine ultrasound reproduction solution developed to optimize workflow. The Mesa 2 Rugged Tablet, running EmberEquine software, pairs with Draminski's...
Recombitek Oral Bordetella oral vaccine has shown to be effective against canine infectious tracheobronchitis caused by Bordetella bronchiseptica, the company reported. Clinical studies suggest...